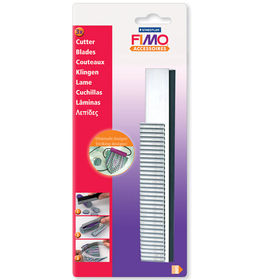 FIMO Cutter 3 pcs/set
Description
3-piece blades/knife set with particularly sharp blades for effortless cutting without squashing or smearing. Particularly suitable for canes. Rust-proof. 1 rigid, 1 flexible and 1 serrated blade.
DIY plant stands

Want to add a splash of colour to your window ledge? Looking for a new idea for a…

Lovely name tags...

...for invitations, gift bags or little thank-you presents.