Autumn pumpkin decoration with Marabu YONO Marker
Pumpkins are a must-have decoration in autumn.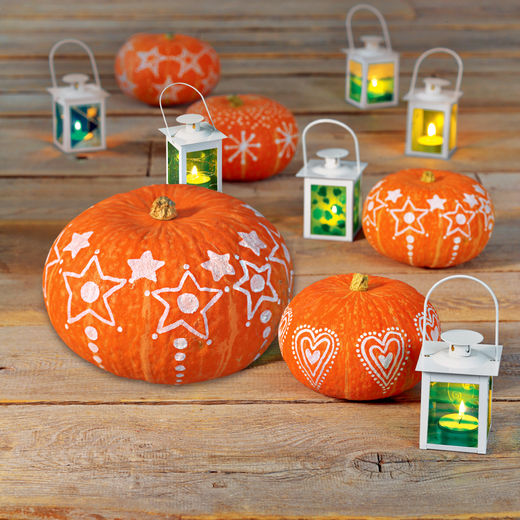 We want to combine the bright orange of the pumpkins with white motifs and therefore paint them very finely with our YONO markers. This peps up the little autumn fruits and the autumn colours come into their own perfectly.
How it is done:
1 Clean the pumpkins well before painting. They should be clean and dry so that the markers adhere well.
2 Before first use, shake the YONO markers with the cap closed for 60 seconds and gently press the tip onto some paper several times to activate the ink flow. When the tip is full of ink, write on the test paper.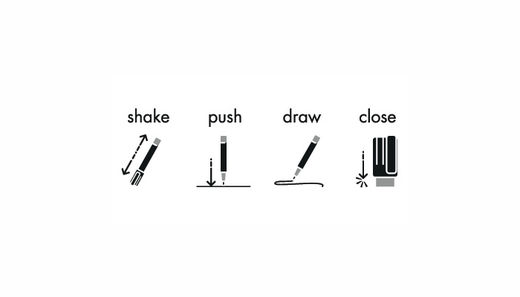 3 Then use the YONO marker to paint on simple patterns such as dots, lines, circles, etc. The patterns on our template sheet can serve as inspiration.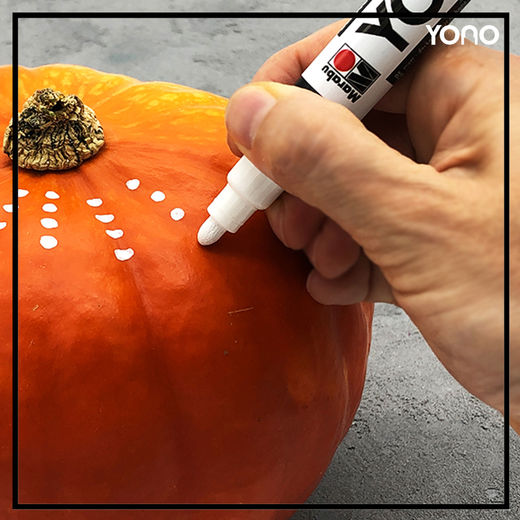 4 Finally, let everything dry well and arrange the pumpkins nicely.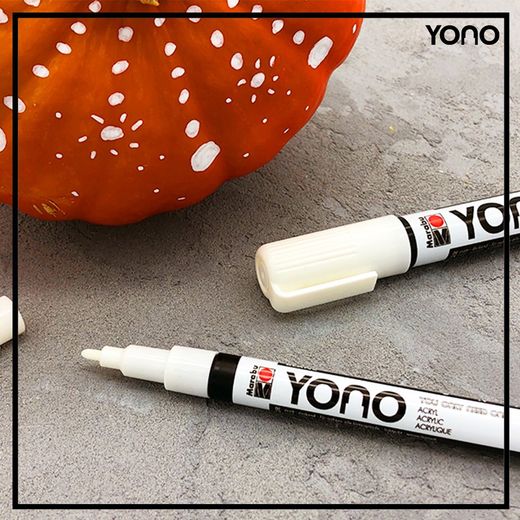 Photos and idea by Marabu GmbH