Gift Bag with a Teddy Bear
A simple idea to decorate a paper bag.
Material and tools:
A paper bag, softpaper with teddy bears, inkpad, paper doily for cakes (or genuine lace), mini decorations (snow flakes, stars, ...), mother of pearl buttons, zig-zag scissors and glue.
Instructions: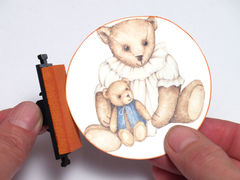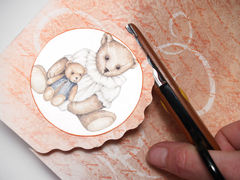 1 Cut out a motif from softpaper. Glue it onto the cardboard and cut it. Use inkpad to emphasize the edge.
2 Glue it onto the colorful cardboard, and then cut out with zig-zag scissors.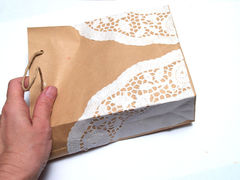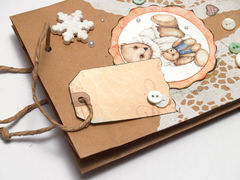 3 Cut in two parts the paper doily. Glue the paper bag with a part going over the side.
4 Glue the teddy bear over it. Decorate the paper bag with tiny decorations such as snow flakes, mother of pearl buttons,...
5 Cut out a piece of cardboard to write the name of the guest of honour or any other message.
Made by Višnja Skorin