A vintage style key rack to fall in love with
This practical and decorative key rack in the shape of a house has lots of vintage flair and is a pretty addition to any hallway.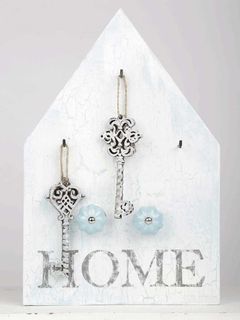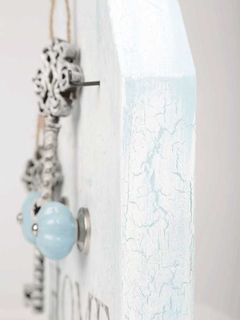 It was created with Marabu Chalky Chic chalk paints. Another feature is the text HOME or alternatively your family name. This will make coming home a pleasant experience!
For this project you will need:
Marabu Chalky Chic paint in Light Blue (color code 144) and Edelweiss (color code 171)
Chalky Chic Crackle Medium
Marabu brush Decoration & Hobby, flat nr. 30
Chalky Chic Transfer Medium.
How it is done:
1 Prepare the board so it is free from grease and dust. Apply a full surface layer in Light Blue with a brush or roller and leave to dry for 30 minutes.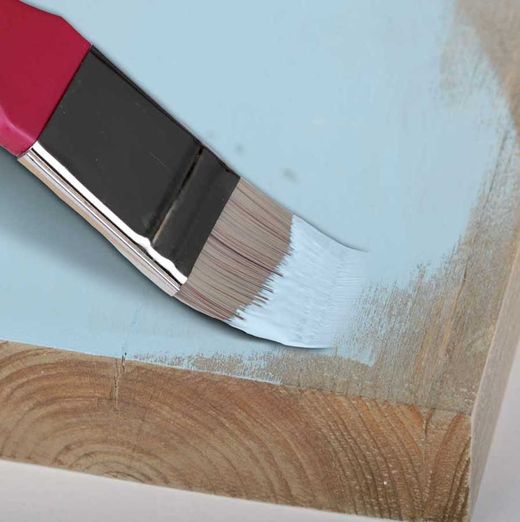 2 Spread the Crackle Medium evenly over the surface and again leave to dry or use a hair dryer.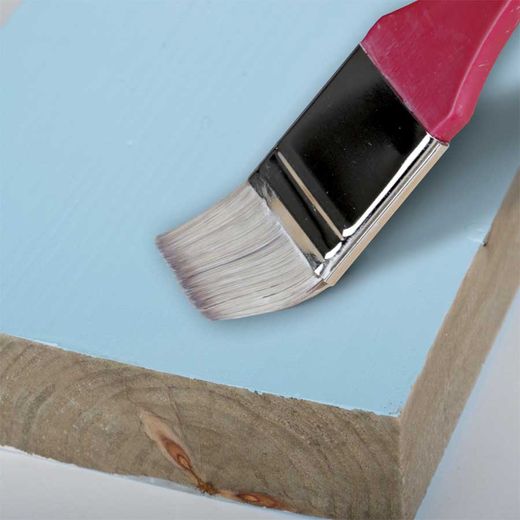 3 Now apply a second coat of Chalky Chic paint. The paint should be applied in one go as the effect appears immediately. Leave to dry.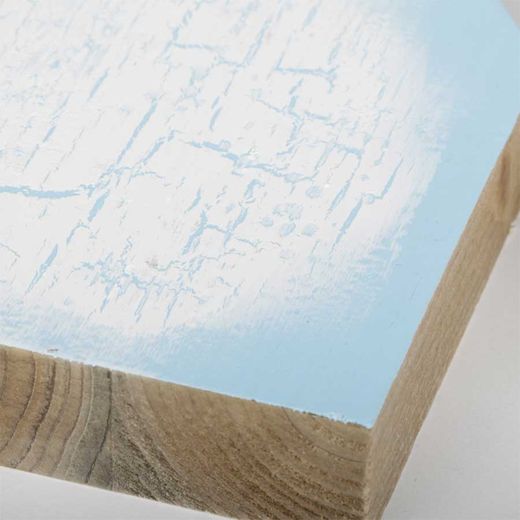 4 Print out the desired text on a laser printer as a mirror image. Apply a generous layer of the Transfer Medium to the desired position on the board and to the printout, place the text on the board with the printed side down and smooth. Wipe off any excess Transfer Medium. Leave to dry for 2 hours or dry with a hair dryer for 8 minutes. Moisten the laser printout with a sponge until the paper is soaked. Carefully rub off the wet paper until all paper layers have been removed. Now seal the transferred text on the board with Matt Varnish or Transfer Medium.
Idea, photo and text: Marabu GmbH