Inspiration Stones
Check out how to paint inspiration rocks!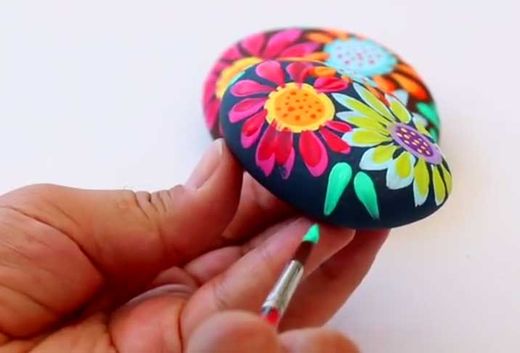 Brighten someone's day with a sweet and sincere inspiration rock! Check out this fabulous video made by Mark Montano.
Here's what you'll need:
- Smooth Stones
- Americana Acrylic Paint
- DuraClear Gloss Varnish
Let's paint some rocks!
1 Base coat with Americana Acrylics
2 Paint each stone with circles
3 Paint petals around each circle with a round brush
4 Paint from the petal tip toward the center
5 Use different colors for each flower
6 Accent the flower centers with smaller circles
7 Add a second layer of petals
8 Dot the flower centres with the end of your paintbrush
9 Add leaves in the empty spaces and highlight them with another shade of green
10 Write a sweet message on the back of each stone
11 Seal with DuraClear gloss varnish
Rock on!
Idea, video and text: Mark Montano, DecoArt