Paint Pouring
Discover DecoArt Pouring Medium.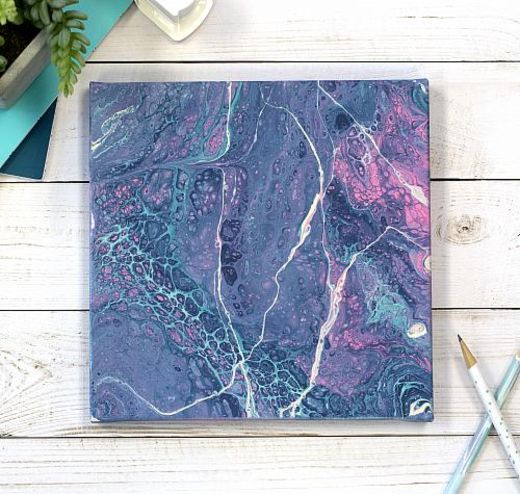 DecoArt's Acrylic Paint Pouring Program enables anyone, from the novice crafter to the expert artist, to create unique pieces by layering and pouring acrylic onto almost any flat surface. Combining specially-formulated products with DecoArt's premium acrylic paints, painters will catch on to this new approach to creating stunning art without even touching a paintbrush!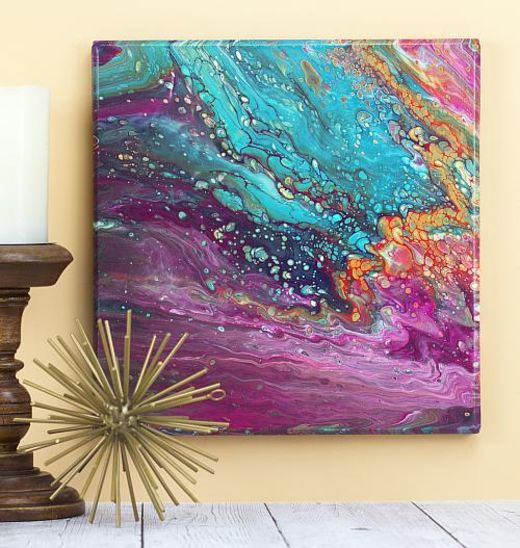 DecoArt® Pouring Medium™ is a fluid additive specially formulated to enable paint to flow easily across a surface.
It thins the paint to the ideal consistency without sacrificing adhesive properties, and it will not alter the color of the paint.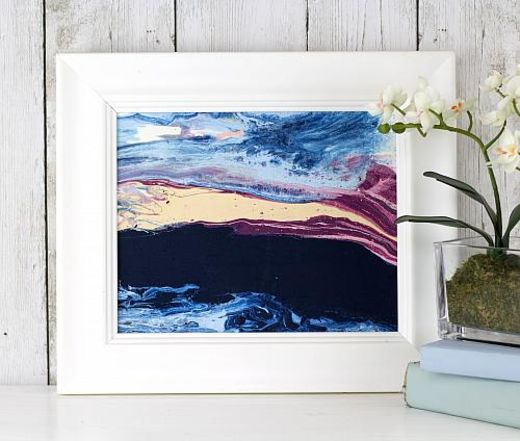 DecoArt® Clear Pouring Topcoat™ is a high-gloss, finishing topcoat that yields a high-end, lacquer-like finish.
This one-step formula eliminates the need to mix harsh chemicals with unpleasant fumes and dries to a crystal clear finish that will not bubble or yellow.
Paint pouring is an unpredictable process. No two pieces will turn out the same, no matter how hard you try.
Acrylic Paint Pouring Brochure is available here.
Learn more about acrylic paint pouring from the DecoArt team in the following educational videos.
Text, video and photos: DecoArt Inc.