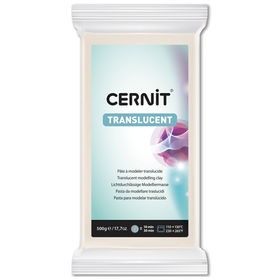 Cernit Translucent 500 g – New!
Description
The translucent colours give you a look of precious stones! We have never seen such transparency in polymer clay. Test them as soon as possible!
Cernit has to be hardened in a kitchen oven at max. 130°C / 265°F during max. 30 minutes.
Made in Belgium.