Marbling in pastel with Marabu easy marble
A dream for all Fluid Art fans – marble effects with a delicate pastel note.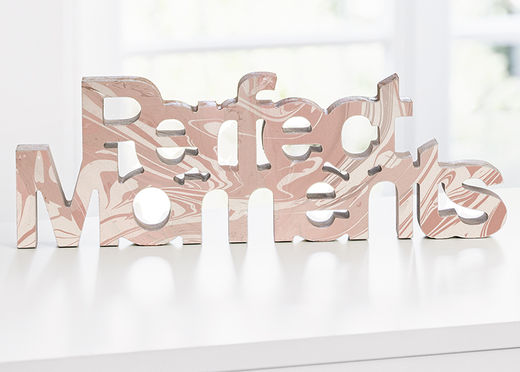 The light pastel shades merge into a wonderful sea of colors and transform every light but also dark object into a striking pastel dream.
How it is done:
1 Cover the work area well. Mask any areas of the dipping object that should not end up with a marbled pattern. White pigments in pastel shades settle heavily to the bottom. You should therefore shake them well or remove the drip cap and briefly stir the paint. Keep open at the ready. Fill container with cold water.
2 Drip the paints onto the surface of the water directly from the drip jar, one after another. A paint film forms.
3 Instantly use a cocktail stick to create a marbled pattern in the paint film.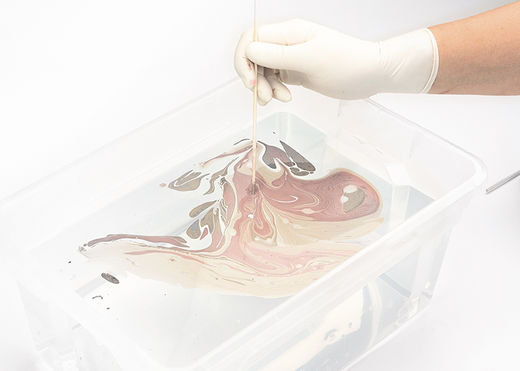 4 Slowly lower the dipping object through the pattern into the water. The paint film floating on the surface of the water will wrap itself around the object.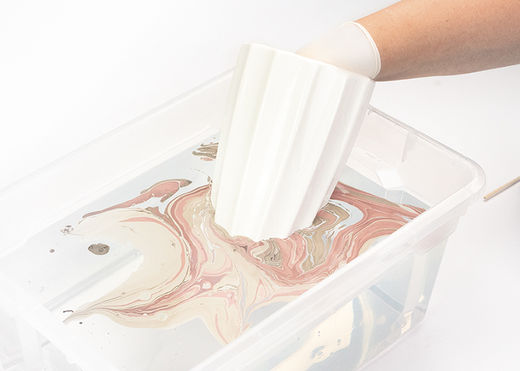 5 To prevent colours overlapping when pulling the object out, blow/wipe the remaining paint on the surface to the edges of the container. Next, remove the object quickly. Leave to dry. Done!
6 Use a piece of paper to remove any residual paint from the surface of the water before marbling the next object. Add new droplets of paint for each new dipping process.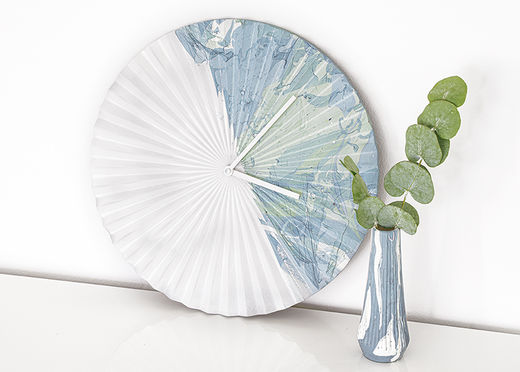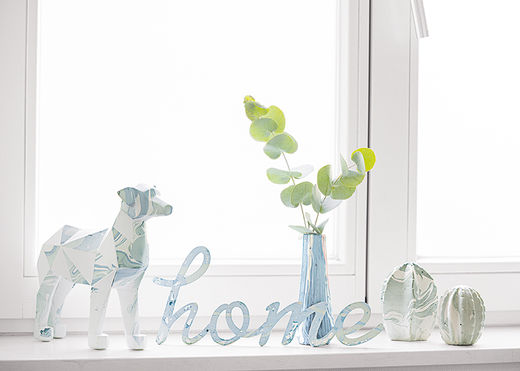 Tips:
More paint and a cooler water temperature extend the drying time of the paint film on the surface of the water.
The more paint you use, the more intensive the marble effect will be. When adding marble effects to polystyrene, only use a small amount of paint.
Crystal clear is ideal for monochrome marbling.
Photos, idea and text by Marabu GmbH