Flake on a T-shirt
Shiny Perlen-Maker pen can turn a simple flake motif into a very effective decoration on your T-shirt.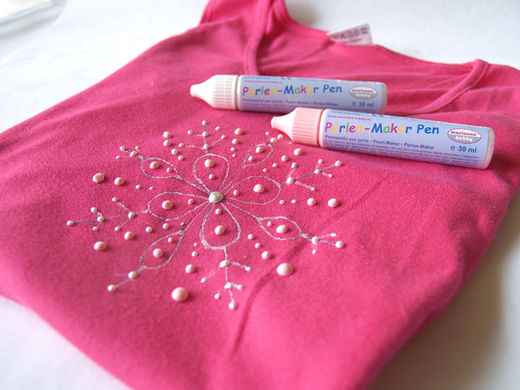 Perlen-maker pen is specially designed for decorating fabric, leather, cardboard and other surfaces. Squeezing the paint you get shiny drops of different sizes which you can decorate t-shirts and table cloths with or make effective Christmas greeting cards. The paints are water resistant after drying and not toxic.
Fabrics can be washed at 40°C and are ironed inside out.





Instructions:
1 Transfer the chosen motif onto the fabric.
2 Outline with white contour for silk.
3 Hold the tube vertically and carefully squeeze out a drop the size you want. The drop might not be the shape you wish - but after a few seconds it will shape itself.
Leave it to dry at least 6 hours! The drops become hard and well glued to the surface.
More ideas: combine Marabu paints for fabrics and Perlen-maker pen to create three-dimensional effects!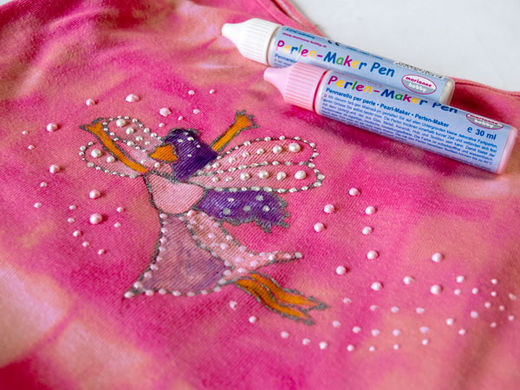 The T-shirt was firstly painted with batik technique in two shades and then the motif of a little fairy was painted with textile paints.
Take care: after you have drawn and painted the motif, iron the fabric well and only then decorate it with Perlen-maker pen.
Designed by Višnja Skorin