Party decorations with chalk
An effective idea that your guests will love!
Cheers for dinner!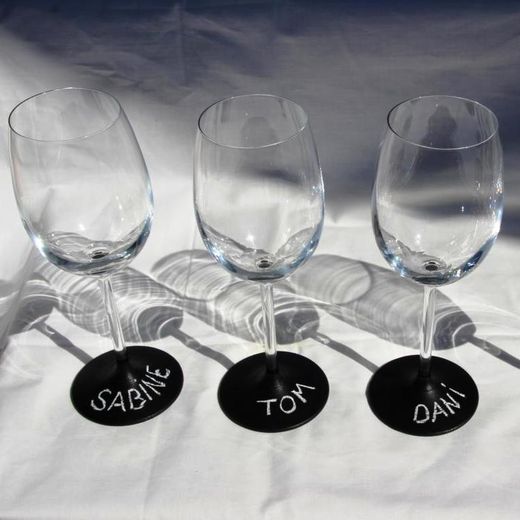 Are you planning a party or other festivity? You can avoid unnecessary dirty dishes by putting names on your glasses. The name of your guest!
An effective idea that your guests will love. After all, such a glass can be quite helpful in case of memory loss. A drink from these glasses can soon transform acquaintances into new friends!
Instead of the guest's name you could also write the name of the drink on the glass. That is helpful if you are offering different aperitifs, e.g. the trendy drink "Hugo".
So think about the next party with your friends! As a Bachelor of Arts in Interior Design I can tell you that this craft idea will be particularly popular when it comes to matchmaking. Of course names are a talking point in those situations...
Enjoy getting creative!
Instructions:
1 First clean the glass thoroughly.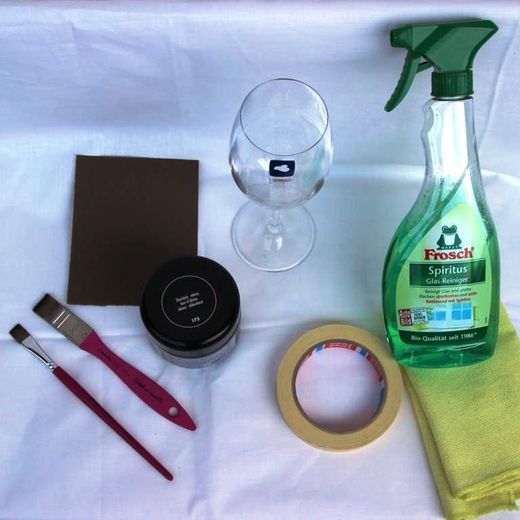 2 Then cover the stem of the glass with masking tape to determine where the paint will go. I placed the border at the transition from base to stem. Then apply Tafel paint in Ebony with the brush while turning the glass. Apply a thin coat first to prevent the formation of edges. Let the paint dry for approximately 1 hour.



3 Sand the paint with fine sanding paper to eliminate any unevenness. Now apply a second coat. Hold the glass up to the light so you can see any lighter areas and touch them up.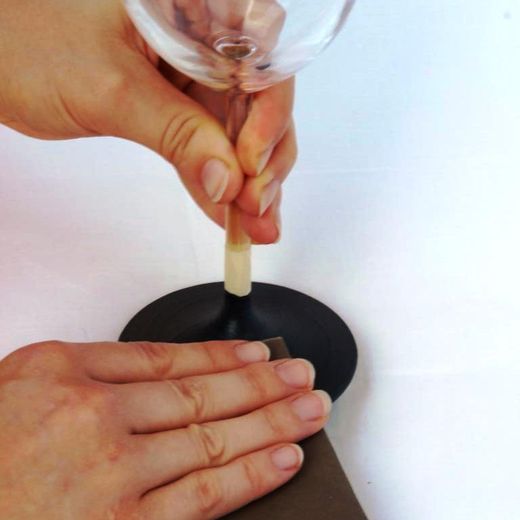 4 When the paint has dried cut the masking tape with a knife or scalpel and remove it. This gives you a nice clean border. Then use blackboard chalk to write on the glasses, done! The guests can come...
Tip: Not dishwasher-safe!
Made by: Carmen S., Marabu GmbH