Creative table cards
Summery light with the SOLO GOYA Masking Marker.
The sun magically creates an atmospheric ambience, the table in the country is festively laid and the guests are full of anticipation. And then comes the first highlight of the celebration: 'Where can I sit and who is sitting beside me?' And it's even more joyful when one sees his or her own name, wonderfully written, on the table - which certainly matches the overall deco.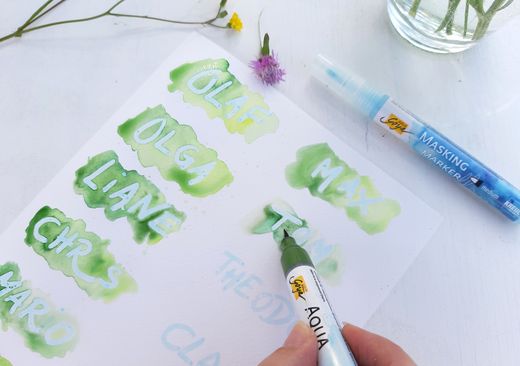 Everybody who frequently searches for ideas on Instagram or Pinterest knows that table cards shouldn't just disdainfully come out of the printer. A lot of inspirations are, however, complex and often require excellent hand lettering skills. With the SOLO GOYA Masking Marker, however, amazing water colour effects appear absolutely easily, which causes Ahhh! or Wow! from the guests.
Whether a garden party, wedding, grilling evening or anniversary - depending on the event, decoration and ambience, table cards can be soft and delicate or bright and loud. We have decided on a summer flair where a light summer wind can be noticed and the flowers on the terrace play the main role.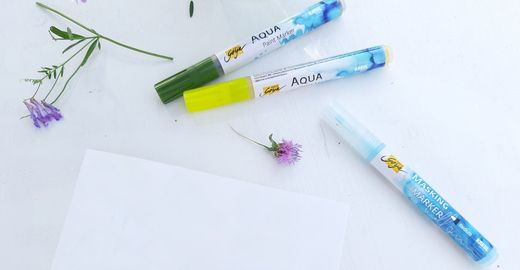 With the SOLO GOYA Masking Marker, precise letterings and sharp-edged lines appear amidst flowing watercolour. Because the pen is a removable scratch creep in the form of a marker. It dries out fast and can be completely scratched off once it is dry - what is left is the hand-written name. Quick, simple, precise and ideal for everybody who wants to combine the watercolour effects with hand lettering elements.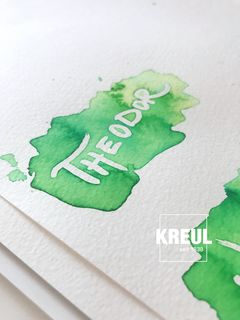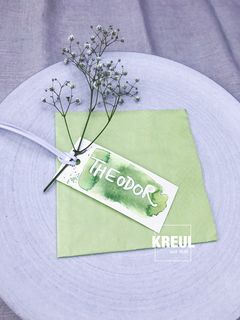 Next, a rubberlike liquid in the SOLO GOYA Masking Marker is applied onto the names. The liquid dries out fast and can be finally covered with the SOLO GOYA Aqua Paint Marker.
If everything is dry, the scratch creep can be completely removed. The names appear clearly and with sharp edges from the watercolour.
Now the guests can come - enjoy your meal!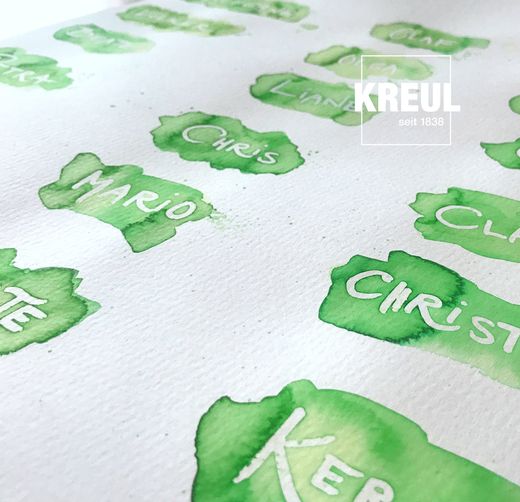 Photos, text and idea: Kreul GmbH