"Welcome Friends" Autumn Door Crate
This "welcoming" crate can be filled with pumpkins, leaves, and other signs of fall.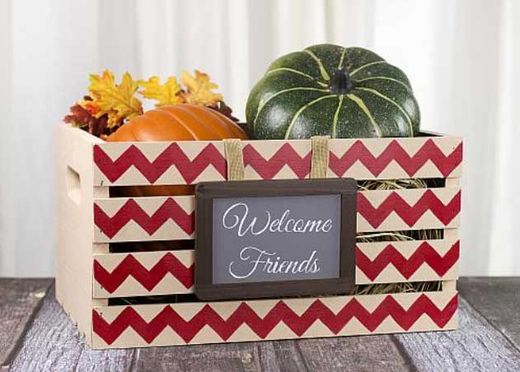 SUPPLIES:
Patio Paint Outdoor™
Cloud White (DCP14)
Geranium Red (DCP07)
Pinecone Brown (DCP01)
Other supplies:
water container, palette or plastic plate, paper towels, tracing paper, transfer paper, sandpaper (optional), scissors, brushes, hot glue gun and glue sticks, ribbon (to match), pen,
large wooden crate, chalkboard frame.
INSTRUCTIONS
NOTE: Let dry completely between painting steps.
1 Remove all labels from the crate. If any labels leave residue, sand it off lightly.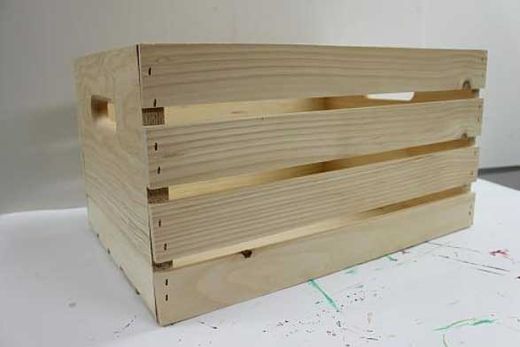 2 Use a 3/4" flat brush to mix (4) parts Cloud White with (1) part Pinecone Brown. Use mix to basecoat all of the outer crate. Rinse brush.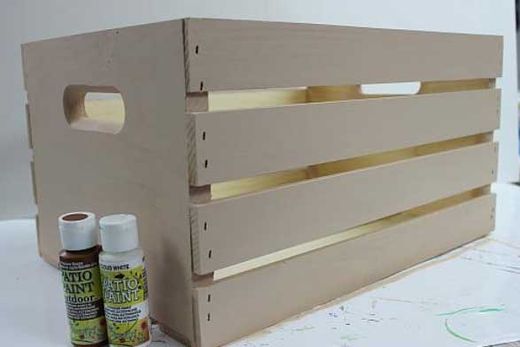 3 Use a 3/4" flat brush and Brown to basecoat all of the inside of the crate. Rinse brush.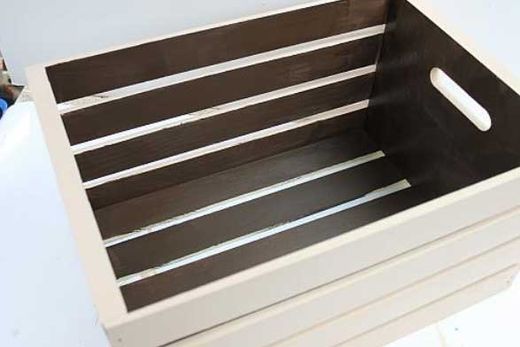 4 Use a pen to trace and transfer the chevron pattern onto all four boards on the front of the crate. (Or you can do all four sides if you choose).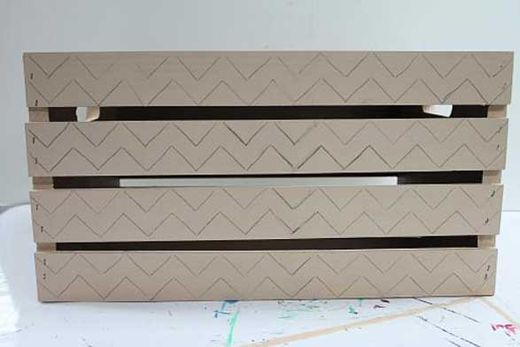 5 Use a #12 flat brush and Geranium Red to fill in the chevron pattern. Rinse brush.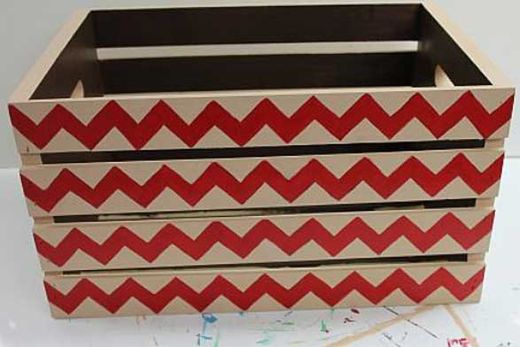 6 Use a pen and the tracing and transfer papers to trace and transfer "Welcome Friends" onto the plaque.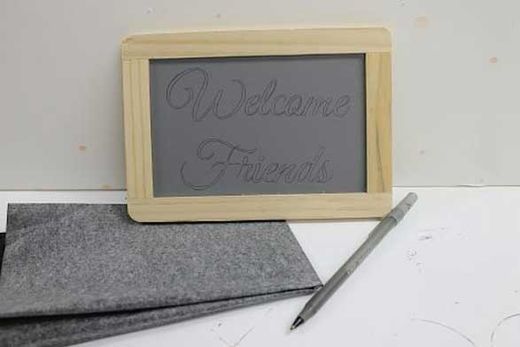 7 Use a #1 liner brush and Cloud White to paint in the words "Welcome Friends." Rinse brush.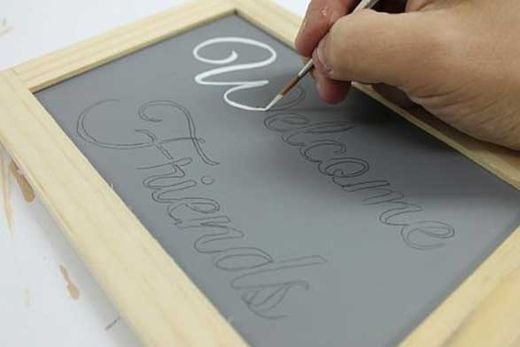 8 Use #12 flat brush and Woodland Brown to paint the frame very carefully. Rinse brush.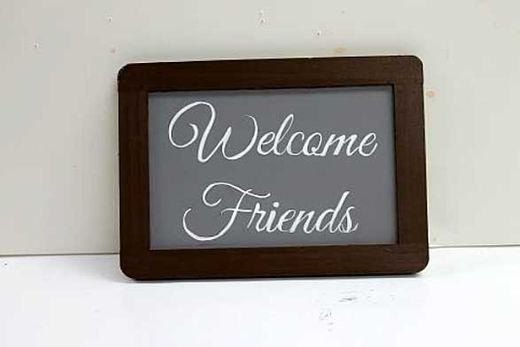 9 Use scissors to cut the ribbon of choice.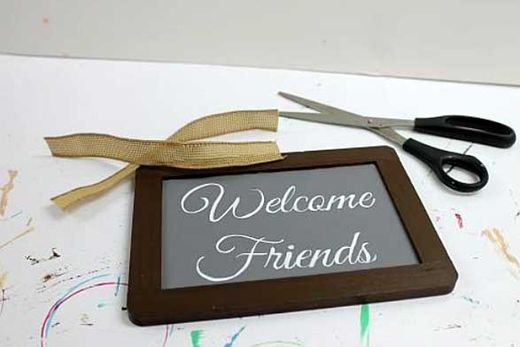 10 Use a glue gun to attach the ribbon to the back of the plaque.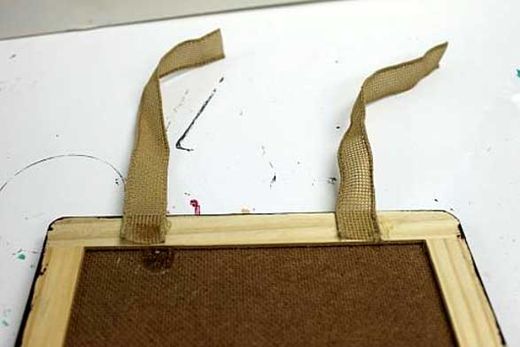 11 Attach the plaque to the crate with the glue gun. Let dry.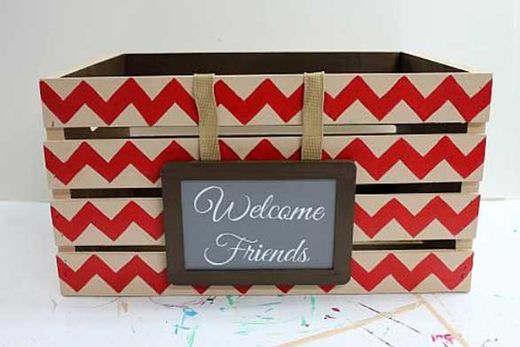 Designed by Micaela Spiggle.