Painted Leather Journal Cover
Make your journal stand out from the rest!
It seems like everyone is journaling these days – whether it's bullet journaling, planners, art journaling or a mash-up of everything. There are journals everywhere & there is no short supply of cute ones!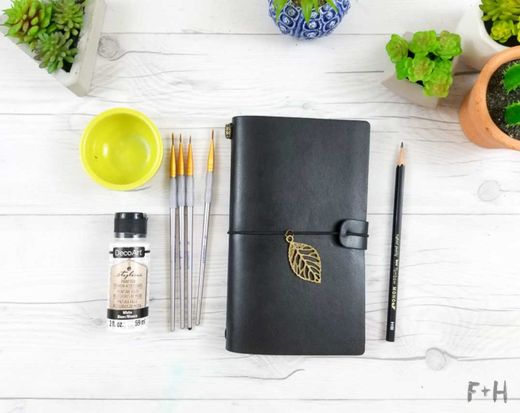 Items needed:
Faux leather journal
Fine liner paintbrush
DecoArt Stylin leather paint
Instructions:
1 This step is completely optional. First, I chose to take off the charm and leather piece from the elastic on my journal cover. The charm came off by opening the jump ring, but the leather piece and bead on the elastic were a bit more tricky. I uncrimped the elastic band inside the journal, removed the leather piece and bead, then re-crimped the elastic again.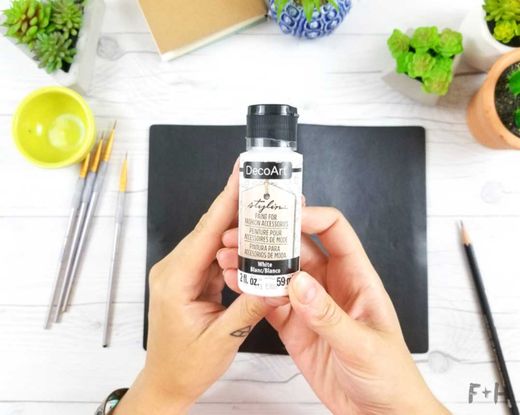 2 Now that your journal is prepped, you can get to painting! I'm using the DecoArt Stylin paint in White for my journal, as well as a liner paintbrush.
Before you paint, pull the elastic cord inside the journal so you don't get any paint on it!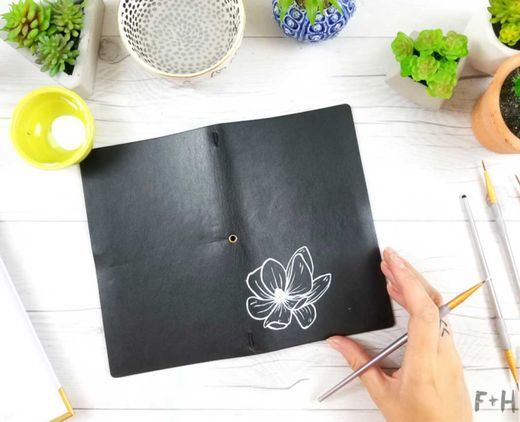 3 There are two ways you can paint the flowers on: first sketch with a pencil, then paint over top, or just dive in and paint! I sketched the first flower, and the rest I did freehand. There is no right or wrong way to do this either. I used some drawing books I have for reference (you can find all my recommendations for books on drawing flowers HERE.) This is a great project to turn an audiobook or podcast on for too!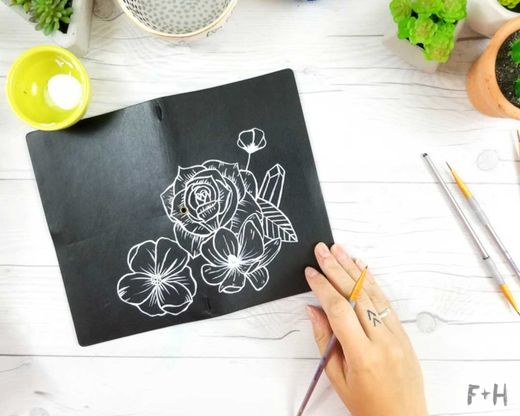 Go as crazy or as minimal as you want – it's your custom design.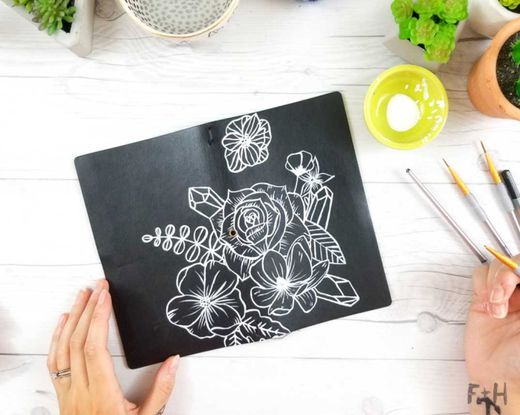 Be sure to go over your lines a second time if need be to really get the white as opaque as possible!
Once you are completely done painting the journal, allow it to dry for 24-48 hours to ensure it's fully adhered to the journal and dry. Re-string the elastic through the eyelet, and then you are ready to use it!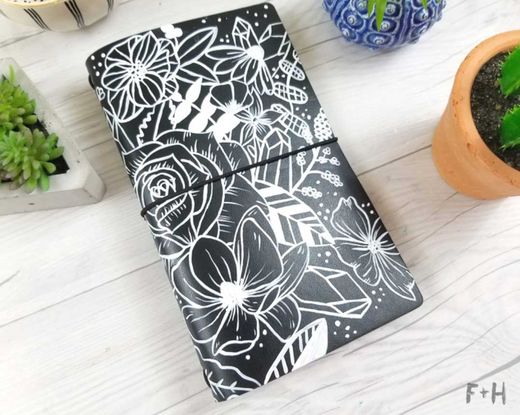 By: Torrie Gass