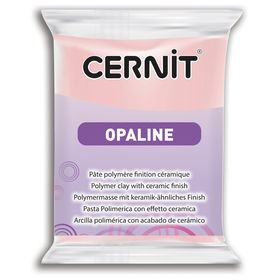 Cernit Opaline 56 g
Description
Cernit Opaline polymer clay, 56 g.
Thanks to the light transparency of the Cernit Opaline, your creations have a ceramic-like finish, semi-translucent.
The finish is perfect for your achievements such as jewels, figurines, decorative objects ... Combine the colors together or the effects!
All colors are intermixable.
Cernit has to be hardened in a kitchen oven at max. 130°C / 265°F during max. 30 minutes.
Made in Belgium.