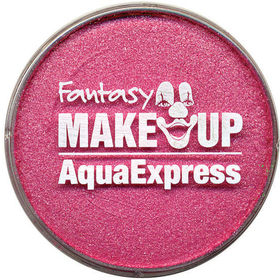 Fantasy Aqua Make Up Pearlescent Colors
Description
Fantasy Aqua Make Up Pearlescent Colors, 15 g.
Instruction Aqua Make Up:
Aqua Make Up is very easy to use. For first use apply some water to Fantasy Express Make Up and spread with brush. Apply face paint with humid brush (for fine work) or a dampened sponge. The intensive colors dry quickly and are smudge resistant, requiring no additional fixing, and may be painted on top of each other to create sophisticated effects. Colors can be mixed to create new ones. To remove please use water and soap.
Made in Germany.