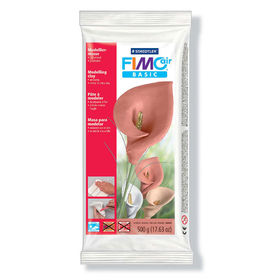 FIMOair basic 500g
Description
FIMOair basic is a ready-to-use, clay-like water-based modelling material, which simply dries in the air - no need to fire.
It is made from 97% natural substances making it ideal for children's use.
Clay-like material. Made from 97% natural substances. Soft and particularly light. For mobiles, large figures and masks.
After drying, modelled objects can be modified using a file or sandpaper.