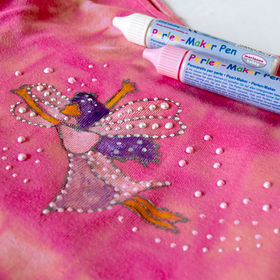 Perlen-maker Pen 30 ml
Description
Embellish fabric and other materials with sparkling beads! Liquid paint, 30 ml. Wash resistant 30°C.
Suitable for fabric, leather, plastic, wood and any other material.
Place the applicator in vertical position onto the object. Gently press and lift the tip up to get the desired size of pearl. Wait 24 hours before washing. Washable up to 30°C, do not use any fabric conditioner. In case of new fabrics, pre-wash the fabric before making the decoration. Water based.