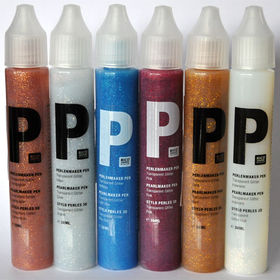 Perlenmaker Pen 30 ml
Description
Use the Pearlmaker Pens to decorate various surfaces, like paper, cardboard, wool, textiles (delicate wash cycle, 30°C) and more with 3D colored pearls.
The surfaces should be clean, dry and free from dust and oil. Wash fabrics before applying.
Apply directly out of the bottle. The beads dry in 1 - 3 hours and adhere securely to the surface after 24 - 48 hours.