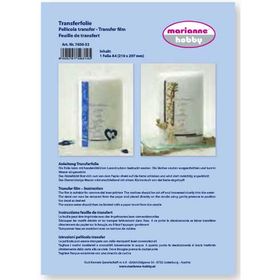 Transfer Film for candles
Description
Transparent transfer film for candles, suitable for commercial laser printers.
Size: A4 (210 x 297 mm).
Instructions:
Print the desired motif on the transfer film using the laser printer. The motifs should be cut off and immersed shortly into the water. The decal can now be removed from the paper and placed directly on the candle using gentle pressure to position the decal as desired. The excess water should then be blotted with a paper towel from the candle.