Autumn lantern
Place leaves picked during your autumn walk on a glass jar.
Add tealights and enjoy the calming effect.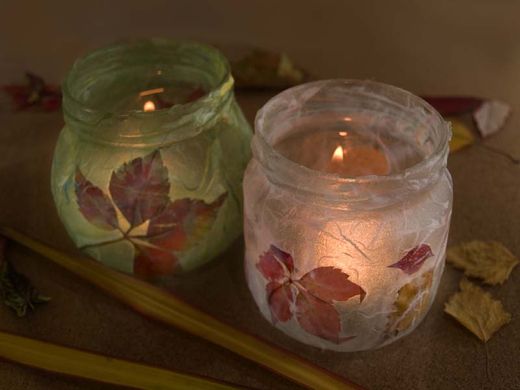 Besides chosen leaves, prepare:
- clean jars
- paper napkins
- decoupage glue
- tealights
1 Gather smaller, fine shaped leaves. Place them between two pieces of paper and place on it a heavy book. Leave it an hour or two to flatten.
2 Give a jar one coat of decoupage glue and then glue the leaves. Leave them to dry.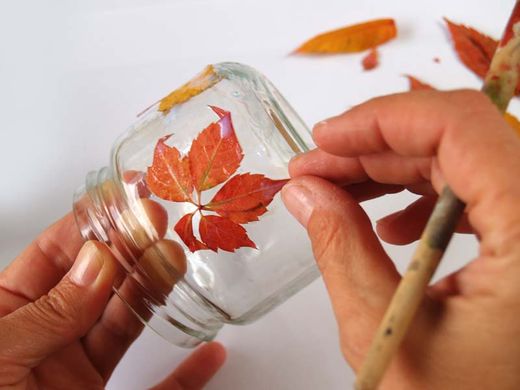 3 Use paper napkins to separate the layers and then tear them in small bits. Glue the jar and a leaf, and place the torn bits. Be careful to cover the whole surface and even a part of the inner brim.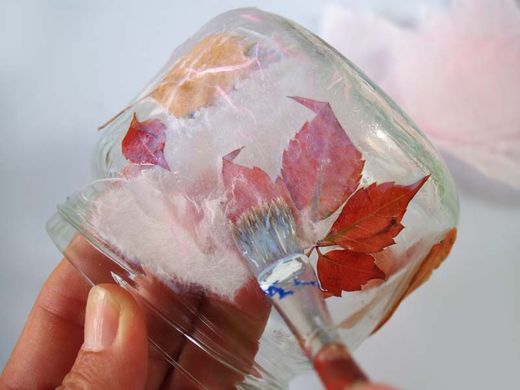 4 When the glue is dry, the whole jar gets a milky effect and the leaves will look as if caught in the first autumn frost. Place a tealight into it.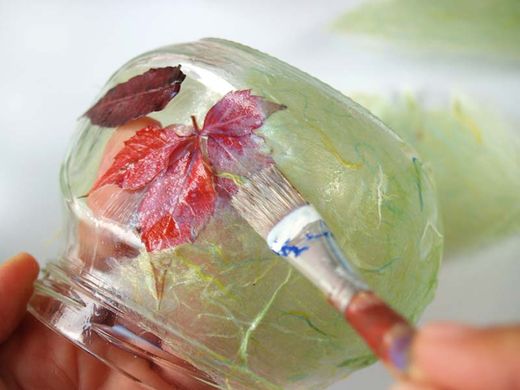 Designed by Višnja Skorin