Summer flower candle with Marabu Candle Liner
A pretty candle is a must for cosy hours on the balcony or terrace.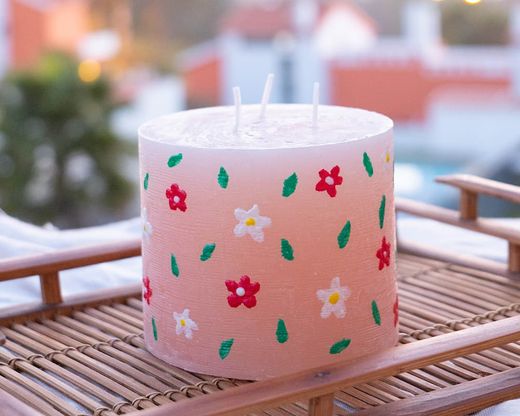 How it is done:
1 First, individual flowers are painted onto the candle with the candle liners in cherry red and white.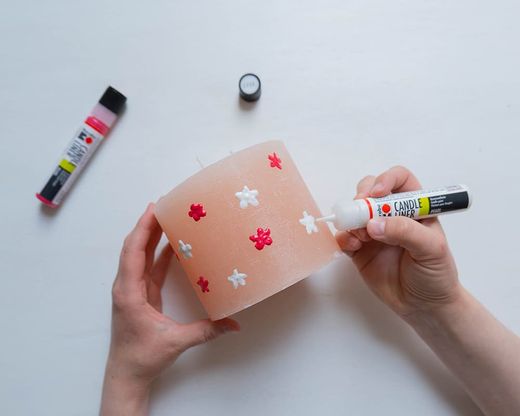 2 Then fill the space between the flowers with small leaves applied with the green Candle Liner.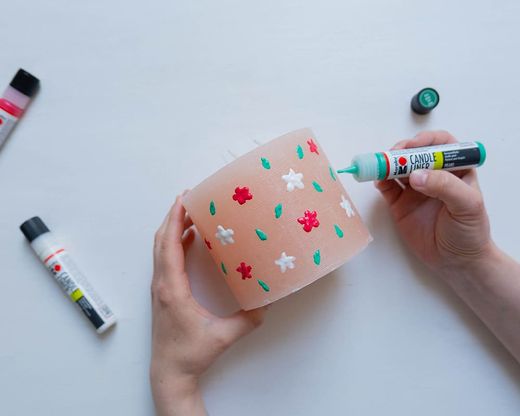 3 When the paint is completely dry, a small dot of contrasting colour can be applied to the centre of each flower.
DIY: How to design candles with Marabu Candle Liner
Photo, idea and video by Marabu GmbH