Christmas tree decorations
Hand-crafted Christmas decorations made from FIMO are ideal for adding a personal touch to any Christmas tree.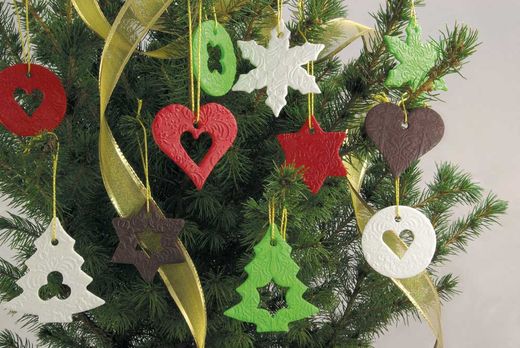 Whether in the traditional red, white and green or more elaborate colours like gold and silver, these ornaments can be relied upon to create a wonderfully festive atmosphere. Choose any colour, shape and effect you like and then decorate your tree with matching bows and
ribbons. A sure way to make your Christmas tree a real eye-catcher.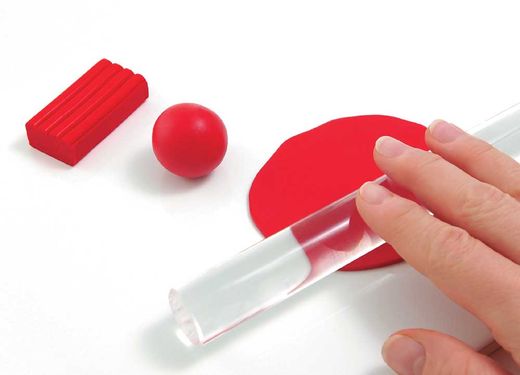 1 To make one ornament, shape half a block of FIMO soft in Christmas red to a ball.
Then roll it flat using the acrylic roller so that you are left with a round sheet.
2 Select a motif from the pattern sheet and cut it out.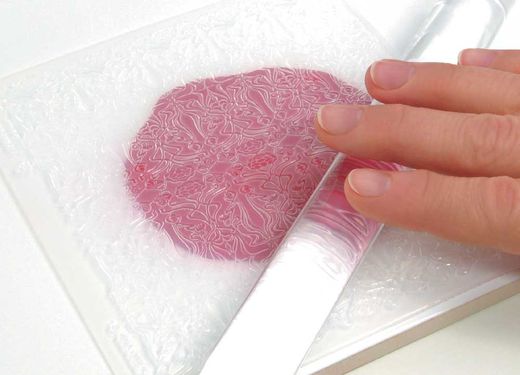 3 Place the texture sheet on the rolled-out FIMO. Roll over the texture sheet with the acrylic roller applying an even amount of pressure as you do so in order to emboss the pattern in the modelling clay. Then peel the texture sheet off carefully.
Tip: Moisten the texture sheet with a little water before each use. This enables a clean and easy removal of the mould from the sheet of FIMO.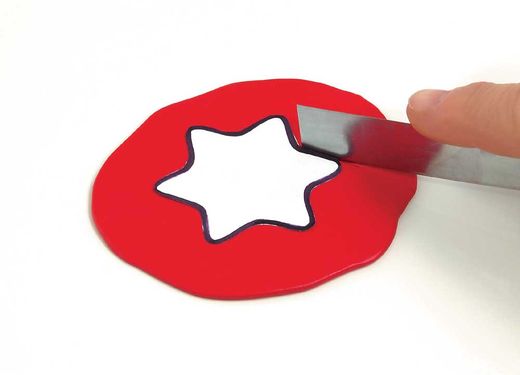 4 Place the cut-out motif on the embossed sheet of FIMO and press on a little to keep it in place. Next, cut the motif out of the modelling clay by going around the edges of the paper template with the knife. Remove any surplus FIMO and take the paper template off.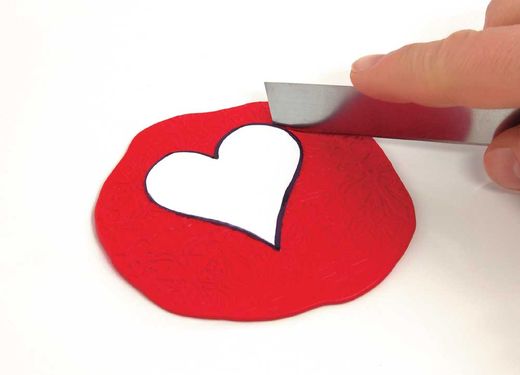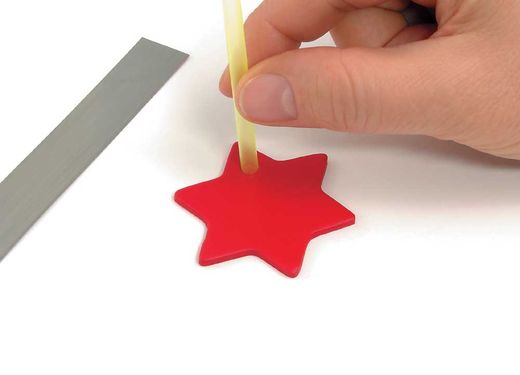 5 Use a straw or pen cap to make a hole in the top of the heart for hanging it up later. Use a small heart-shaped cutter to cut another heart out in the middle. Make more motifs as required and then harden them in the oven for 30 minutes at 110°C.
Tip: Decorate your ornaments with gold-coloured ribbon for a particularly festive appearance.
Idea, photo and text: Staedtler GmbH