Glittered Wine Glasses
Looking to add a festive touch to a special occasion? Bring on the glittered stemware!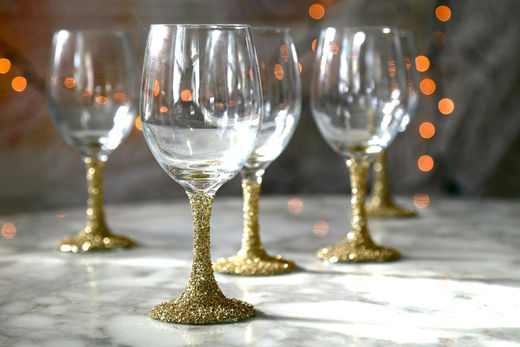 Most thrift and dollar stores carry inexpensive wine glasses in a variety of shapes and sizes - pair with Tacky Glue and your favorite glitter for unforgettable entertaining accessories your guests will be sure to love!
What you need:

Tacky Glue
Glasses (make sure they are CLEAN)
Painter's Tape
Glitter
Foam Brush
Instructions:
1 Tape off the bowl of the glass, pressing firmly to close off any bubbles.
2 Use the foam brush to apply a liberal coating of Tacky Glue, avoiding lumps and drips.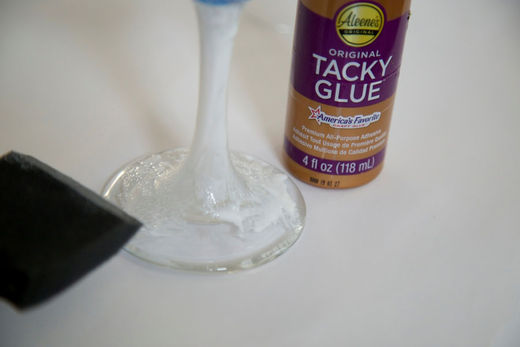 3 Pour glitter over the glue.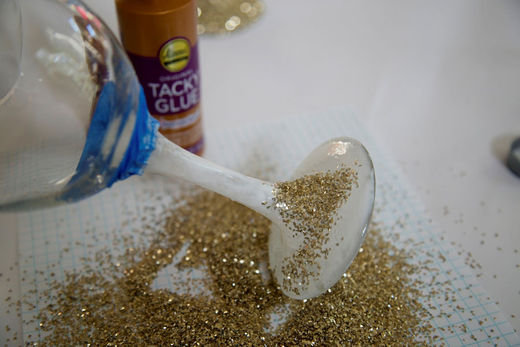 4 Shake off excess glitter and allow to dry thoroughly.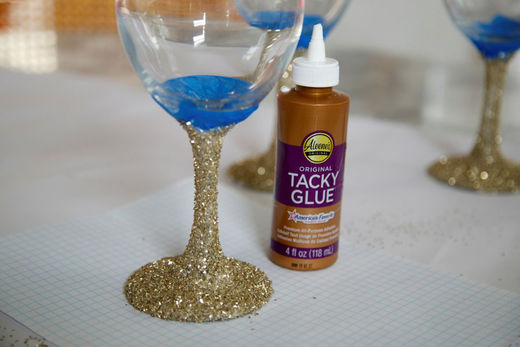 5 Optional: To make the wine glasses waterproof, seal with a coating of diluted Tacky Glue (50% glue, 50% water). Dry overnight.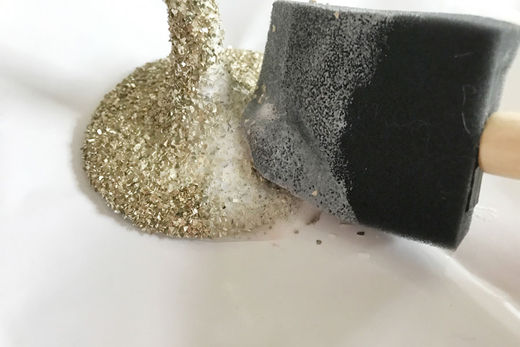 6 Remove tape gently.
7 Tada! Stand back and admire your work!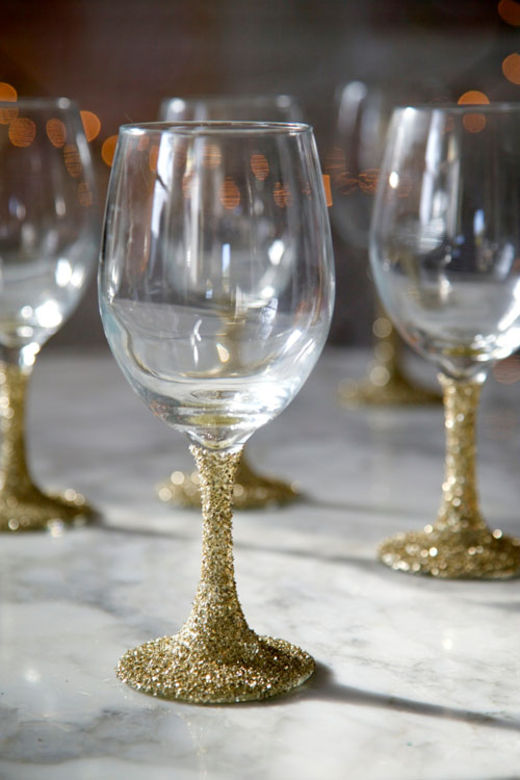 Prepare yourself for complements: these glittered wine glasses will impress the pants off your party guests!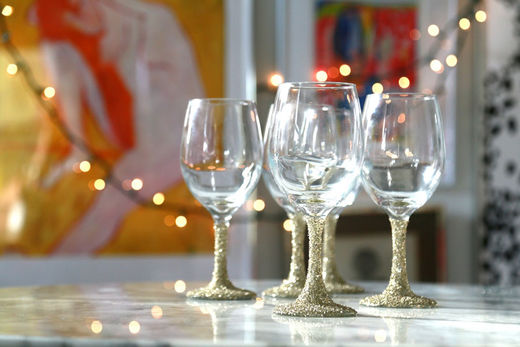 These glittered glasses are a terrific idea for holidays, birthdays, bridal showers, and more. Do each glass in a different color to help guests remember which glass belongs to them, or match them to your home decor. Glittered wine glasses are a classic!
Photo and text: Aleene's