Lanterns for Christmas
Why not make your own decor for this year's Christmas dinner table?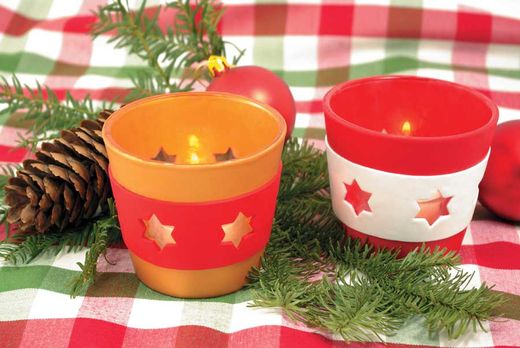 These table decorations are ideal for adding a festive touch to rooms during the day and then, in the evening, for bathing them in an atmospheric glow.
1 To create the coating for the lantern, take a block of FIMO effect in metallic gold and knead until soft. Use the clay machine on setting 1-2 to roll flat.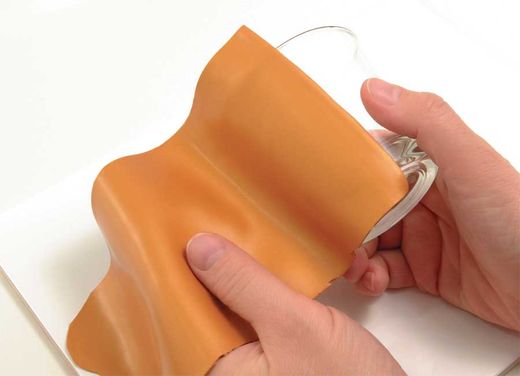 2 Cover the outside of the glass with the rolled-out sheet. Stroke out any air bubbles working from the inside to the out. Use the kitchen knife to cut the clay off cleanly at the top and bottom of the glass. Use your fingers to close and smooth over the vertical 'seam'.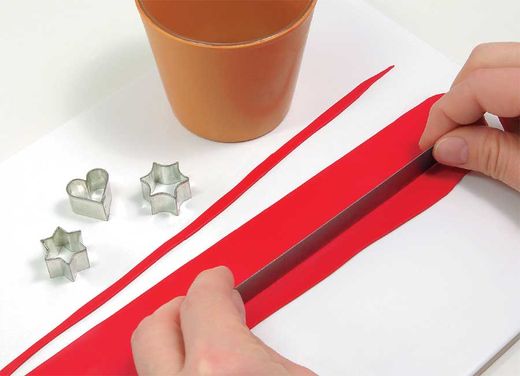 3 Take 4 strips of Christmas red FIMO soft, roll out flat with the acrylic roller and cut an approx. 30 x 5-6 cm wide stripe off it.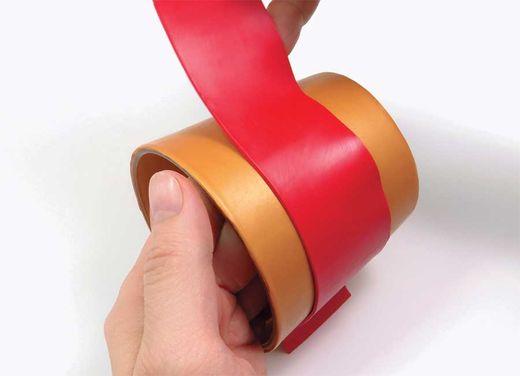 4 Wrap the red stripe around the sheet of gold.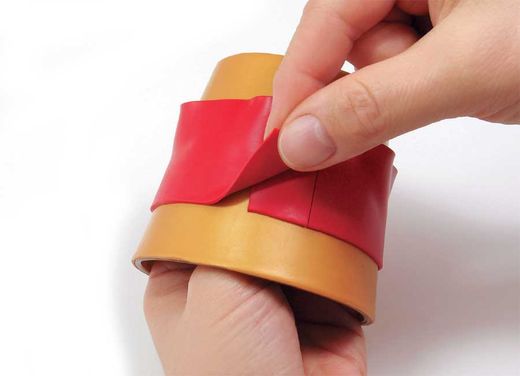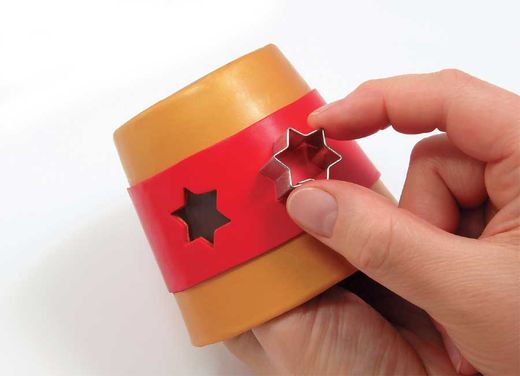 5 Use a shaped cutter to cut stars out of the clay covering in evenly spaced intervals and remove. Then harden in the oven for 30 minutes at 110°C.
Photos and text: Staedtler GmbH