A little thank you
These cute pots are ready in no time and can be filled with flowers or sweets!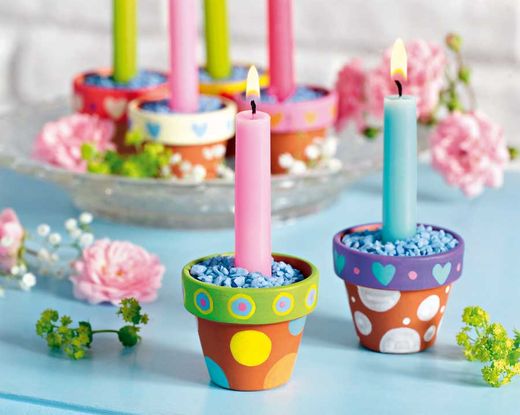 How it is done:
1 Start by cleaning the pots thoroughly to remove any grease or dust. They have to dry completely before being painted.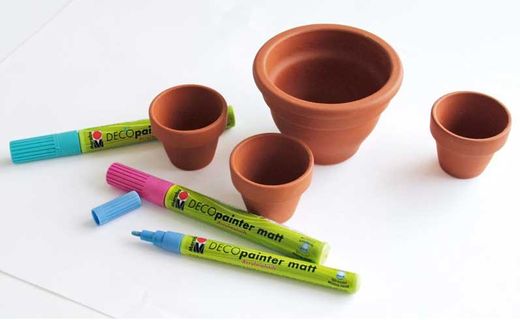 2 Shake the Deco Painters vigorously with the cap on and then press the tip on a piece of paper several times until the ink starts to appear. It is helpful to test any patterns and letters on paper first.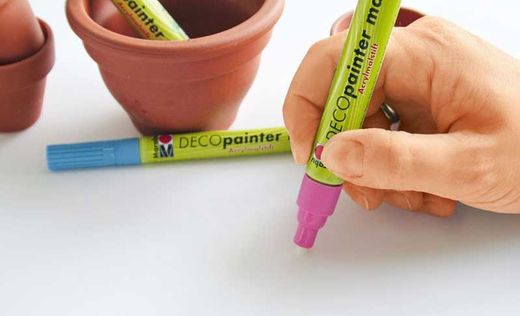 3 Now decorate the rims of the pots first. Then create the remaining embellishments with hearts, dots, stripes or other patterns.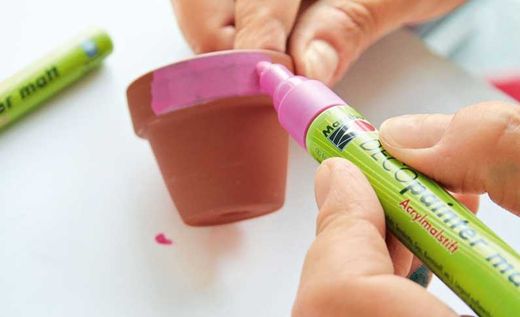 Idea, photos and text: Marabu GmbH