Create your own Printed Shopper
Use the Marabu Textil Aquarelle to upcycle your cotton bag.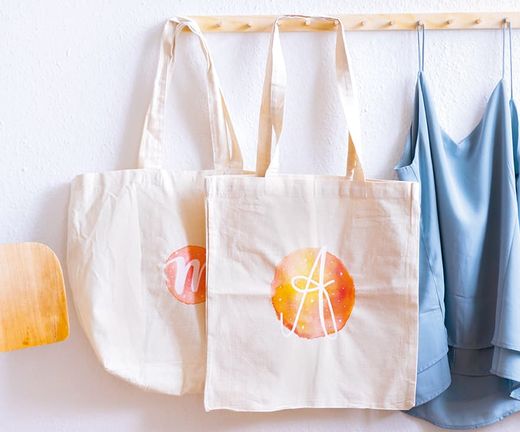 The different watercolour paints run together, creating a colourful design. You can add individual decorations to your shopper bag using the Textil Painter plus.
How it is done:
1 Cut out a circle of cardboard and place the template in the centre of the fabric bag. Place a piece of cardboard between the layers of fabric of the bag to prevent the paint from soaking through to the other side. Then, use a soft, large brush to apply water to the area inside the stencil. The more water you apply, the more the paint will run later.
2 Then, apply the different paints to the fabric little by little and leave the different colours to mix together and run. The more you dilute the paint, the more transparent the result will be when complete. Make sure that you apply either very little water to the edge of the circle or do not apply any water to this area in order to ensure that the paint does not run outside the circle. If the fabric your bag is made from is thicker, this allows you to achieve cleaner lines at the edge of the circle.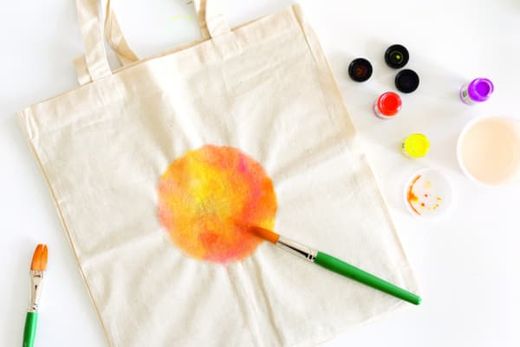 3 Once the watercolour paint has dried, you can use the Textil Painter plus to add a monogram in the centre of the circle. It is best to sketch out the letters on a sheet of paper first. Now you can design the monogram however you want on the bag.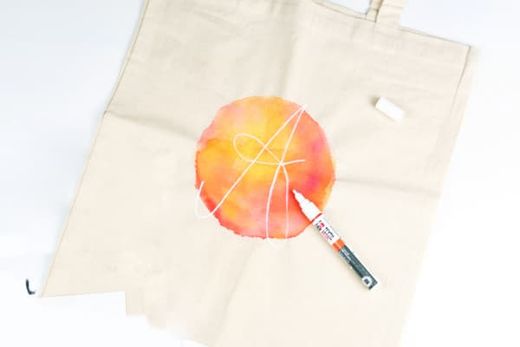 Idea, photos and text by Marabu GmbH.