Spring tablecloth
Decorate a tablecloth or a pillow case with fabric paints.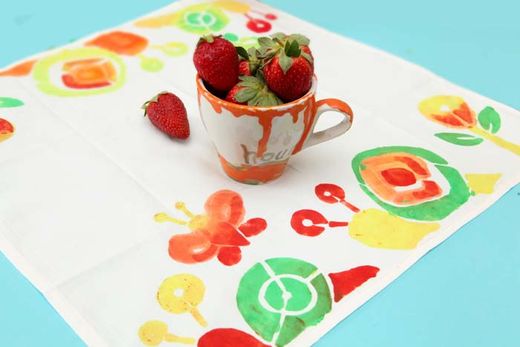 Material and tools: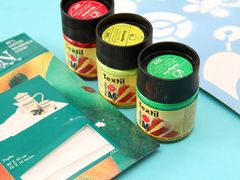 snail and butterfly stencil
fabric paints in spring shades
a white tablecloth or a pillowcase
a thick, round brush or sponge
painter's tape
nylon sheet
Instructions:



1 Place nylon sheet under the tablecloth or pillowcase to protect the surface. Glue the stencil onto the tablecloth with the painter's tape. The tape keeps the stencil in place and protects the rest of the tablecloth from accidental colouring.
2 Dab the paint onto the stencil with brush or sponge.. leave it to dry well (if impatient use a hairdryer!)



3 When the paint is dry, remove the pattern from the tablecloth.
4 Cover the drawing with a different cloth and iron at temperature for cotton.
5 Ironing fixes the paint so it is machine washable.
Designed by Višnja Skorin