Upcycling plant pot
Upcycle plant pot with wooden round sticks and Marabu Decormatt.
No suitable planter for the favorite plant ready, but far too many glass vases or even food cans? How about a few wooden rounds and some Marabu Decormatt acrylic paint and the perfect plant pot is ready.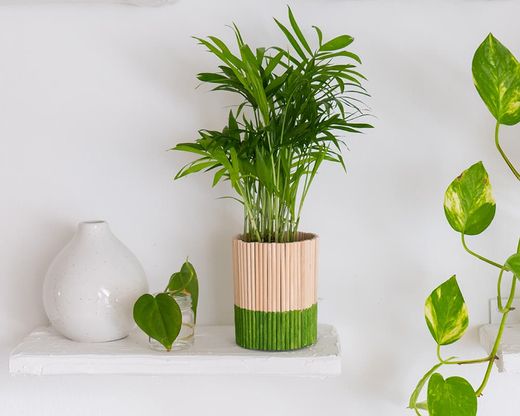 How it is done:
1 First, the surface of the glass or can should be thoroughly cleaned so that the glue adheres well. Then glue the individual wooden round bars next to each other with hot glue.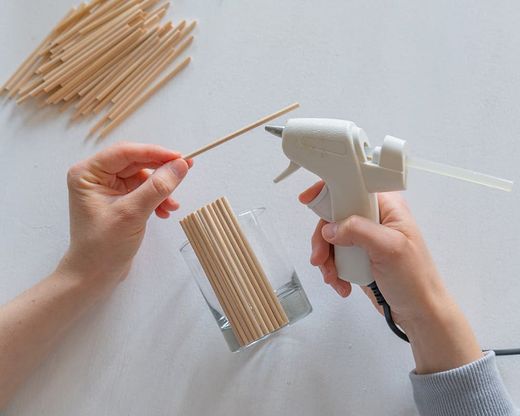 2 Once the glue is dry, use some painter's masking tape to tape off the bottom of the flower pot.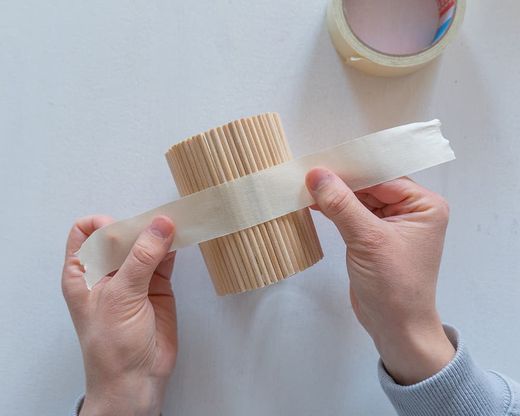 3 Stir the Decormatt color thoroughly and then prime the lower area of the wooden sticks with color. Peel off the painter's masking tape and decorate the flower pot with a small plant.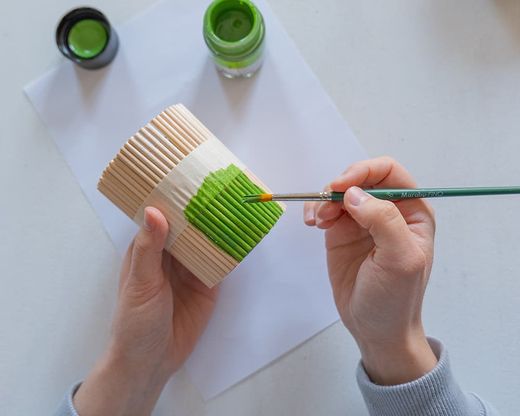 Photos, idea and text by Marabu GmbH