Neon paint for vases with Marabu New York Neon
Breathing new life into old, used tumblers – that is not difficult at all!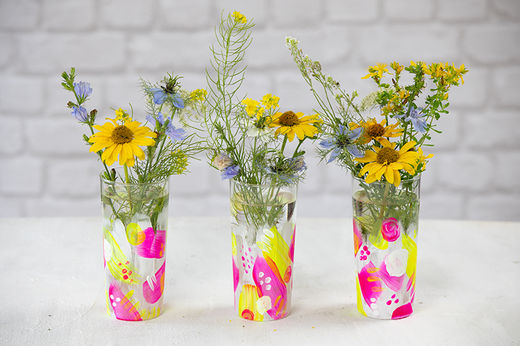 With just a few brushstrokes and fluorescent daylight colour, fresh flowers or pretty dry arrangements can now be staged.
How it is done:
1 Clean the surface of the glass from fingerprints and grease residues with Marabu Cleaner & Thinner and then polish it lint-free.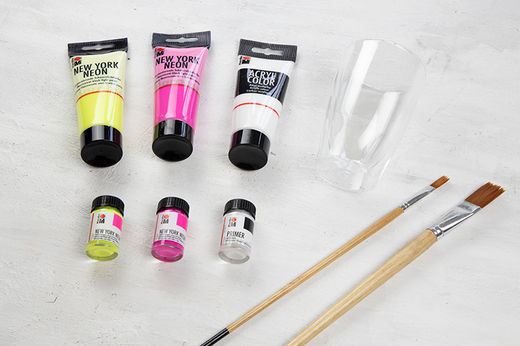 2 With the flat brush apply the Primer or Acryl Color in white on the lower half of the glass. The primer ensures that the neon colours are even stronger and more intense. Let the primer dry well on the glass for about 30 minutes.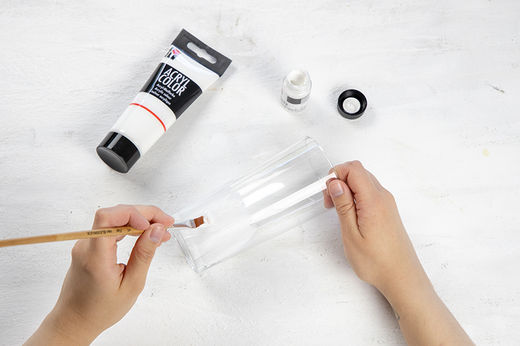 3 Now apply Neon Pink to the glass with a large flat brush - also leave to dry well.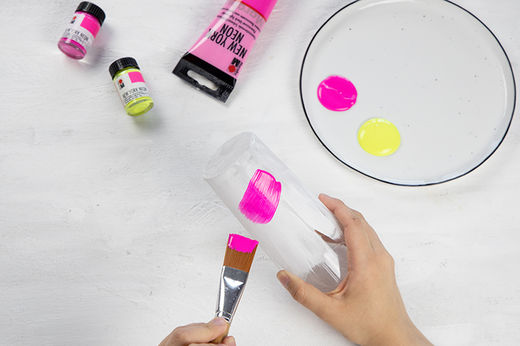 4 Then apply Neon Yellow again with the flat brush and dry again.
5 Finally, use a thinner brush to paint details such as small dots, lines or circles.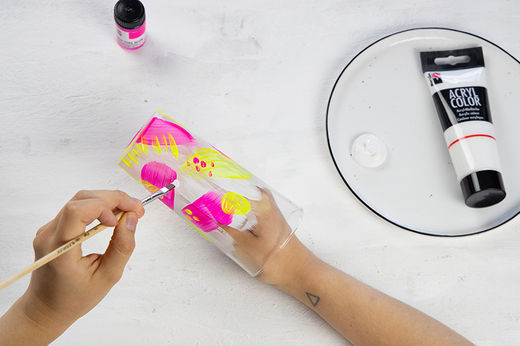 6 When the paint has dried, put flowers inside and your DIY vase is ready!
Photos, idea and text by Marabu GmbH.