Paint your favorite cup with Marabu Porcelain & Glas Painter
Paint colorful motifs on your cups with painters in different colors.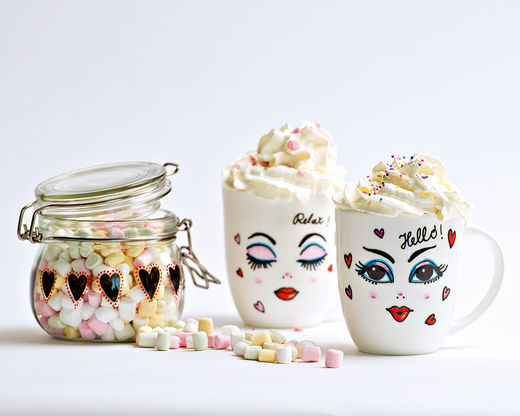 Hello sweety! A cup of hot cocoa and delicious marshmallows sweeten even the coldest rainy day and immediately put you in a good mood. Conjure up colorful motifs on your cups and glasses with the Marabu Porcelain & Glas Painters in different colors.
How it is done:
1 First, pre-clean the mugs with scouring milk and sponge before painting. Then rinse about 2-3 times in the dishwasher so that the finish is completely removed. Finally, clean thoroughly with Marabu cleaner so that they are free of dust and grease.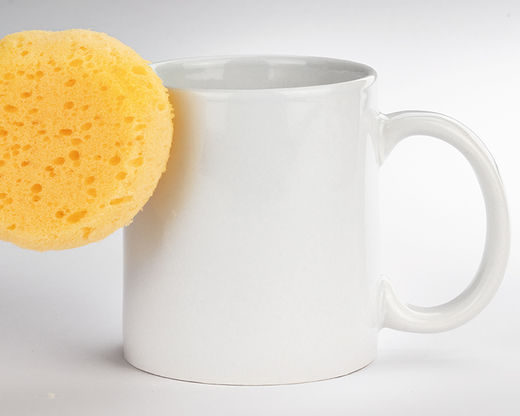 2 Shake the Painter vigorously beforehand with the cap closed. Pump by slowly pressing the tip several times until the ink becomes visible. Write the pens on a paper first and then paint the lettering and decorations directly on the mugs.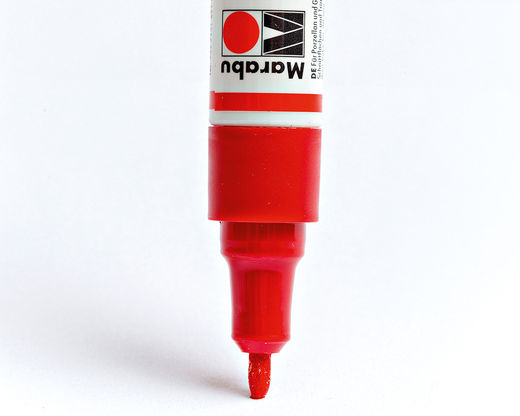 3 It's best to start with the outlines first and then color the outlines with the color you want. Pump the pen from time to time during painting if necessary and close it after painting.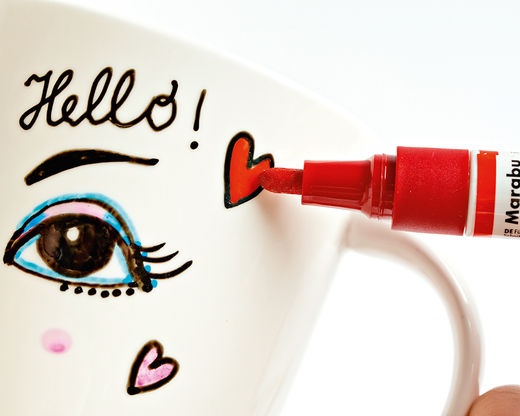 4 After painting (at least 4 hours drying time), place the mugs in the non-preheated oven and bake the paint at 160° C for 30 min. Leave the porcelain to cool with the oven door open. Afterwards, the painting is dishwasher safe at max. 50° C.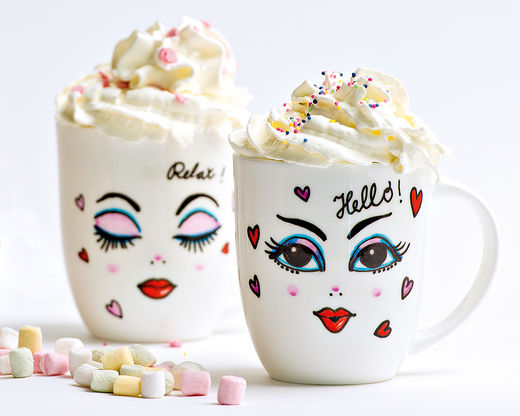 Photos, text and idea by Marabu GmbH.