Lovely name tags...
...for invitations, gift bags or little thank-you presents.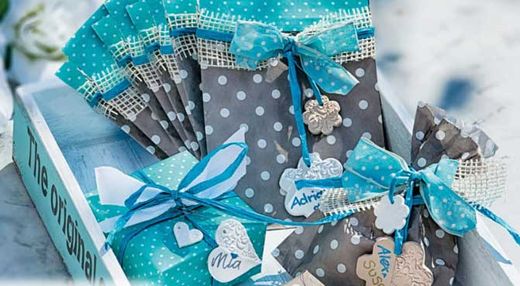 Whether for a garden party, wedding, christening or other special occasion – your guests will be delighted with these charming gift bags. Use them as a quick and original way to wrap up your favours and decorate them with these pretty, adorable-looking FIMO name tags and brightly coloured ribbons – guaranteed to conjure up a festive party mood!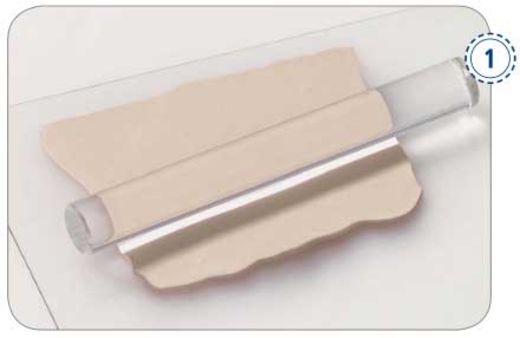 1 Roll a block of sahara-coloured FIMO soft out to an approx. 5 mm thick sheet using the acrylic roller.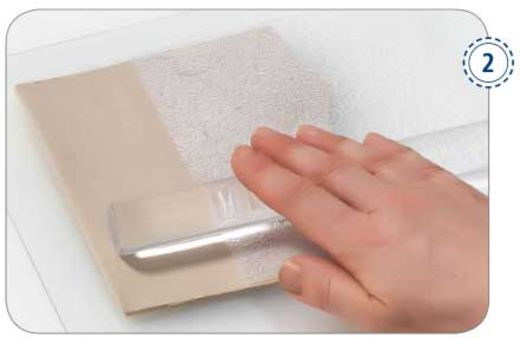 2 Place the sheet of FIMO on the work surface. Moisten the 'baroque' texture sheet with a little water and cover one half of the sheet of FIMO with it. Roll all over the texture sheet with the acrylic roller applying an even amount of pressure as you do so in order to emboss the
pattern in the modelling clay. Prior to each use, sprinkle a little water, talc or baby powder over the texture sheet and tap off any surplus. This enables a clean and easy removal of the
texture sheet from the sheet of FIMO.
3 Use shaped cutters to cut out flowers and hearts or alternative motifs of your choice. Make a hole for hanging near the top edge of each of the cut-out motifs with a toothpick. The left-over bits of FIMO can be reused – simply knead together, roll and cut out more motifs.
Harden everything in the oven for 30 minutes at 110°C. Take out of the oven, remove the baking paper and allow to cool. Then write the guest's name or draw a heart on the smooth side of the tag and thread a matching ribbon through the hole for hanging. The printed bags, coloured art paper, bows and pastel ribbons can be used to create original-looking invitations, guest favours and place cards.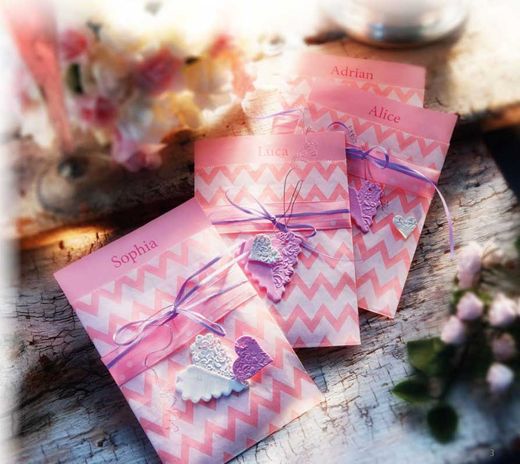 Choose colours to go with the event and mix and match your personalised FIMO name tags with bows, ribbons, wrapping paper or pretty bags to create original-looking gifts and invitations. Whether for a wedding, baby shower, first day at school or other special occasion...
Have fun crafting!
Photo and text: Staedtler GmbH