DIY Photobooth Props
Let's be honest, parties without photobooths are just, well, parties.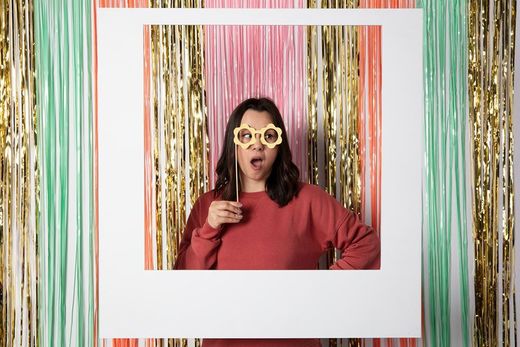 There's something extra fun about cramming into a booth with your friends, grabbing some silly props and making the craziest faces you can think of every time the camera flashes! Even if you don't want to spend big bucks renting a photobooth, you can totally make your own on the cheap with a cool background and some props made from cardstock and Aleene's Original Tacky Glue. Then designate one of your party guests to snap photos with their phone and you've got a poppin' party people of all ages will love!
What you need:
- Aleene's Original Tacky Glue
- Cardstock - desired colors
- Pencil
- Scissors
- Craft knife
- Wooden dowels/popsicle sticks
- Pre-printed prop patterns (if desired)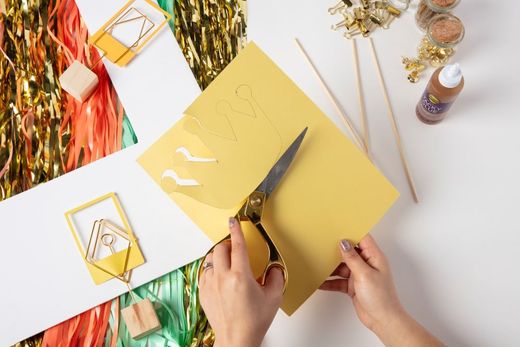 Draw or trace prop designs onto cardstock. Cut out with scissors or a craft knife for more detailed pieces.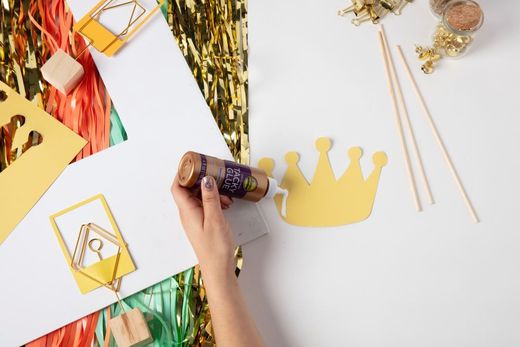 Add a line of Tacky Glue to the backside of prop where you would like the handle to be.
Press the dowel or popsicle stick in place over the glue. Let dry completely.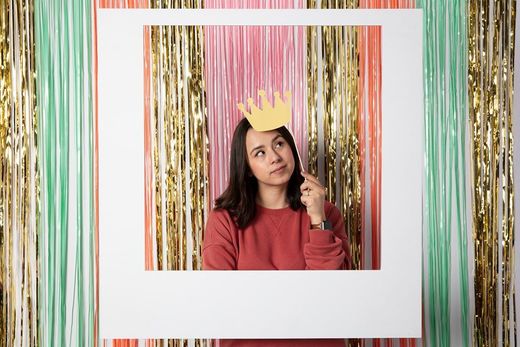 Picture time! See how easy it is to make your own photobooth props?! Get creative and have fun!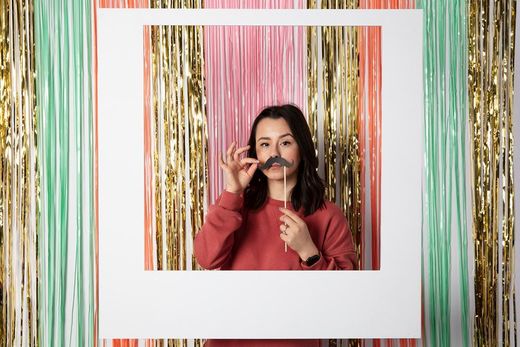 We mustache you a question ...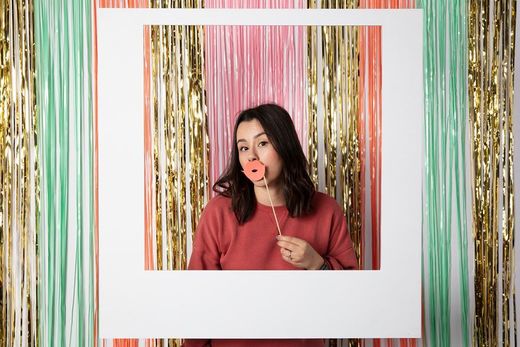 Read our lips: DIYing your own props is awesome.
Photos, text and idea: Aleene's