Maritime tile coasters
Designed with Marabu Alcohol Ink and the Marabu YONO Marker.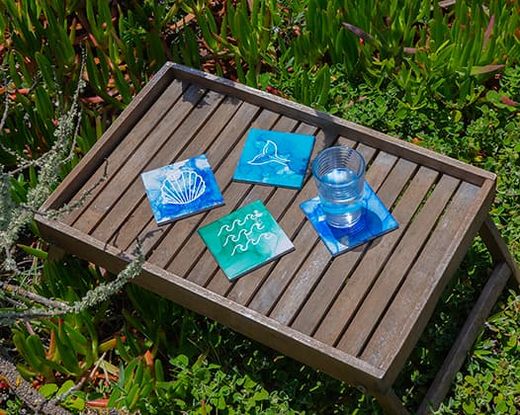 These coasters with maritime motifs are very practical for cool summer drinks.
How it is done:
1 First cover the work surface and clothing. We recommend wearing disposable gloves, a protective mask and opening a window.
2 Then open the Alcohol Ink bottles. To do this, pull the cap upwards and pierce the top of the bottle with a pin.
3 For particularly soft colour edges, first wet the tile completely with Alcohol Ink Extender.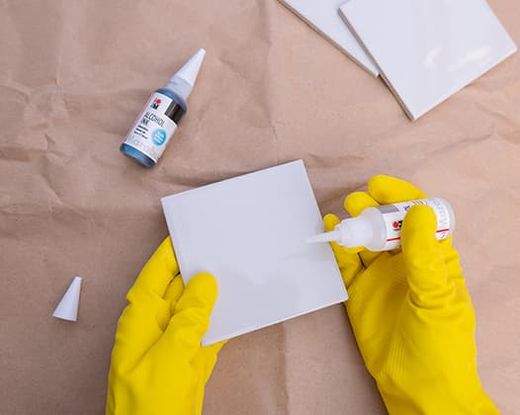 4 A few drops of the desired colour are then applied to the tile and the colour is then distributed on the tile by moving the tile or blowing with a borehole blower. This process can be repeated as often as desired until the desired pattern is achieved. In between, it is advisable to add a few drops of extender now and then to increase the flow of the paint again.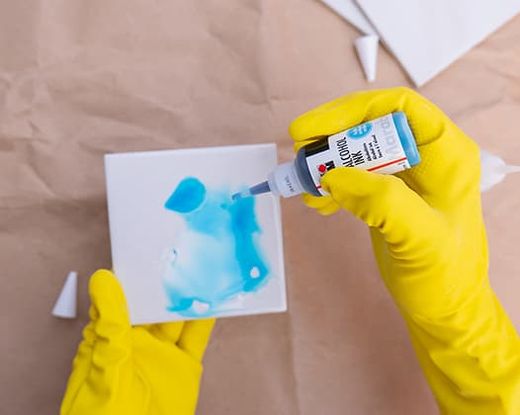 5 While the Alcohol Ink colours are drying, cut out the templates. Then shake the YONO marker for 60 seconds with the cap closed before using it for the first time and gently press the tip onto some paper several times to activate the ink flow. Briefly write the marker on the paper, then transfer the outlines to the tiles. Allow the ink to dry.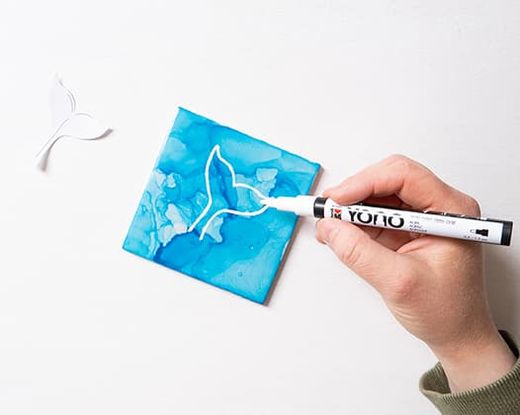 6 For better durability, paint over the coasters with Marabu spray paint.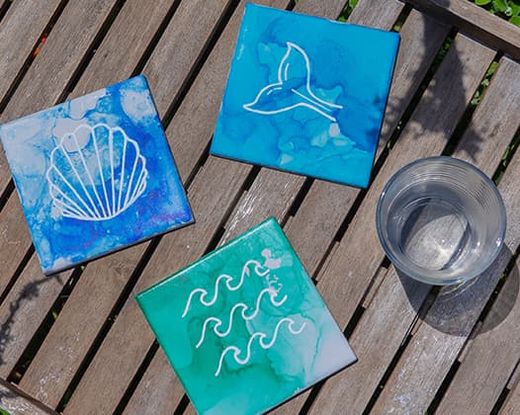 Idea, photos and text by Marabu GmbH.