Romantic Praline Box for Valentine's Day
Decoupage can completely change the look of your tables, chairs, vases, picture frames, or decorative boxes in the blink of an eye.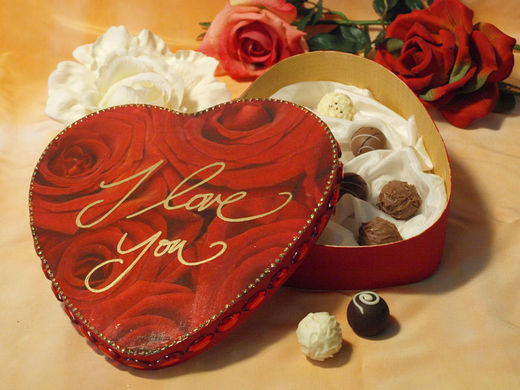 The Home Design ART POTCH Decoupage Glue & Lacquer combines two products in one - the glue and the lacquer. For different effects, it is also available in glossy and semi-gloss. It is water and weatherproof, so decorated objects can be placed both indoors and outdoors.
Instructions:
1 Paint the rims of the box with the dark red acrylic matt color and allow to dry.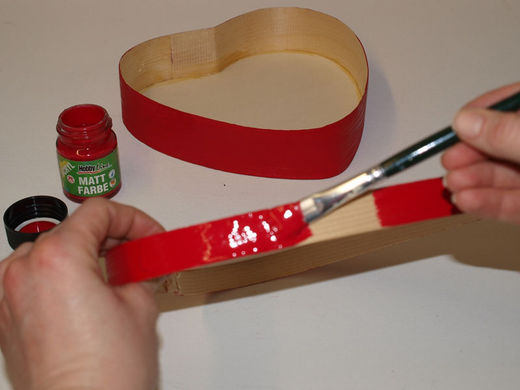 2 Coat the backside of the decoupage paper with decoupage glue & lacquer.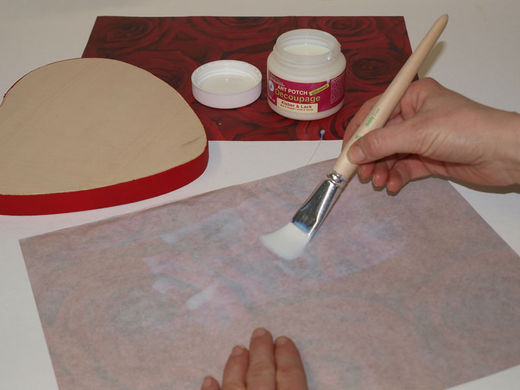 3 Afterwards, coat the cover of the box with the glue.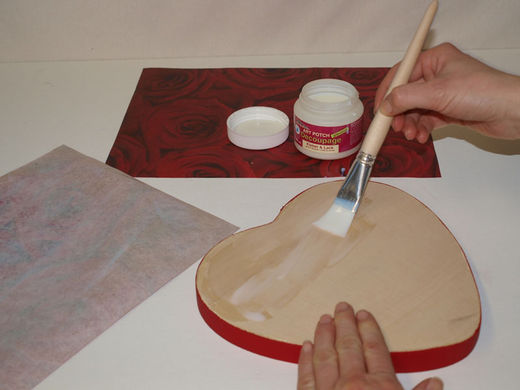 4 Now place the paper, printed side up, on the cover of the box and thoroughly smooth out with the palm of your hand.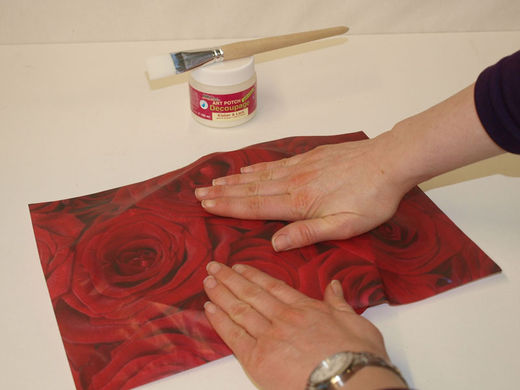 5 Apply a second coat of decoupage glue & lacquer to the paper and allow to thoroughly dry (the milk-white glue dries glossy transparent).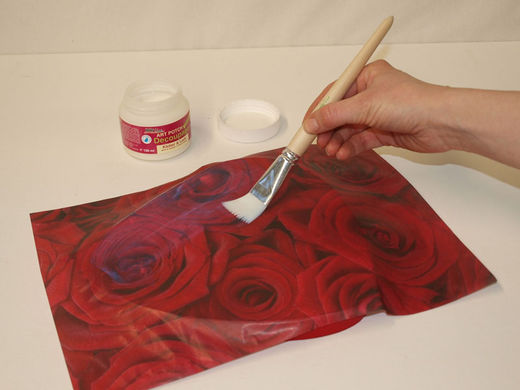 6 After drying, use scissors to cut off any excess paper from the edges of the box.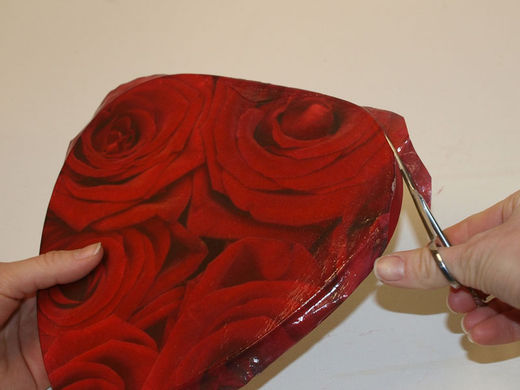 7 Write on the cover of the box as desired, using the Lacquer Pen Paint Marker Gold.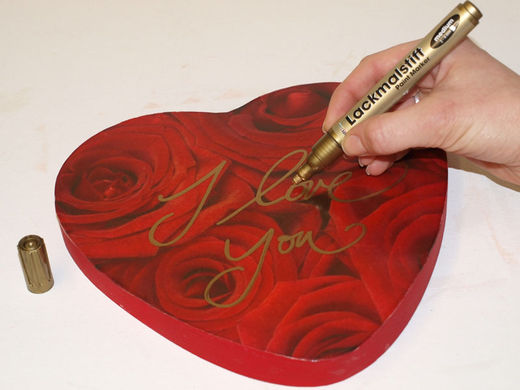 Tip: The precise and even ink flow of the marker is enabled by a valve system.
Therefore please observe the following: Shake the capped marker firmly for at least 1 minute - only then will the pigmentation be evenly distributed. By repeatedly and carefully pressing the tip of the marker to paper, a valve in the shaft of the marker between the ink tank and the writing tip will open. This allows the ink to flow from the shaft out to the tip and saturate the tip. With a saturated tip, the marker is activated and ready to write. Now use the marker to write on an absorbent base. Re-pump more ink once the flow of ink starts to lessen.
Immediately after use, re-cap the marker (you should hear it click) and lay on its side to store.
8 Now add numerous small dots to the rim of the cover with the gold PicTixx Glitter Pen.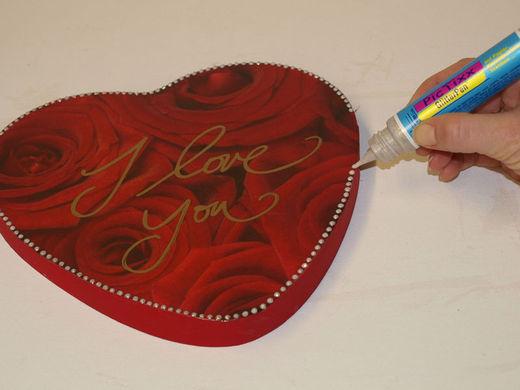 9 Apply the gemstones along the outside edge with an even distance between them. To do this, place a drop of gemstone glue on the base and lightly press on the gemstone. The glue will dry transparent.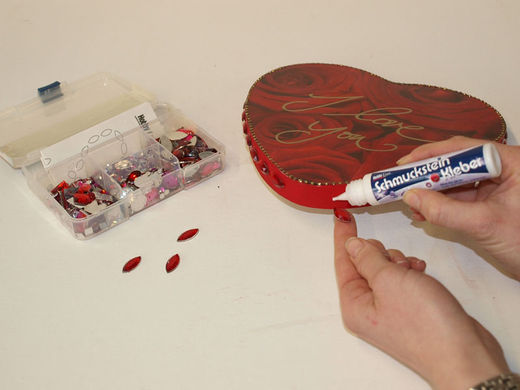 10 Finally, paint the interior of the box with the gold acrylic matt color.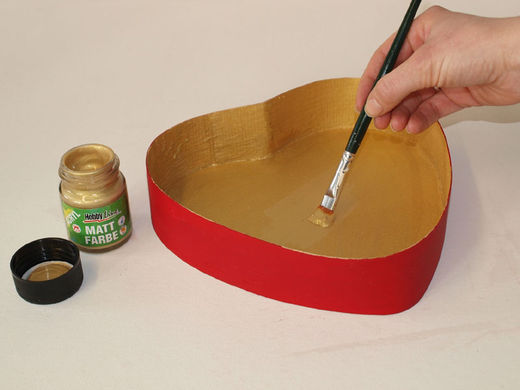 You can also decorate picture frames the same way:
Design and photo by: C. Kreul GmbH