Twistart roses
Use Twistart to make a paper rose as a symbol of eternal love.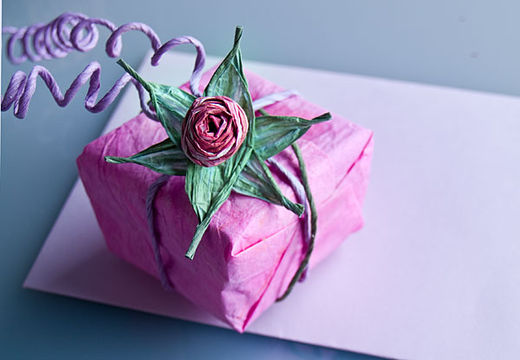 Material and tools for one rose:

- 50 cm pink/rose Twistart strip
- 50 cm green Twistart strip
- paper glue

Twistart is a name for twisted strips which can be used to create different flowers. They are made of pure cellulose and painted with ecological paints. After being twisted they offer a palette of different shades.

Twistart strips are resistant to light, they do not attract dust and can even be washed in a mild detergent at 40°C.
1 Cut 50 cm of pink twistart and twist it off completely. The easiest way to do it is to start from the middle of the strip. Hold it with your fingers and turn it in the opposite direction. Cut 20 cm of green twistart and twist off only 1 cm. Place it vertically on the pink one and then glue it.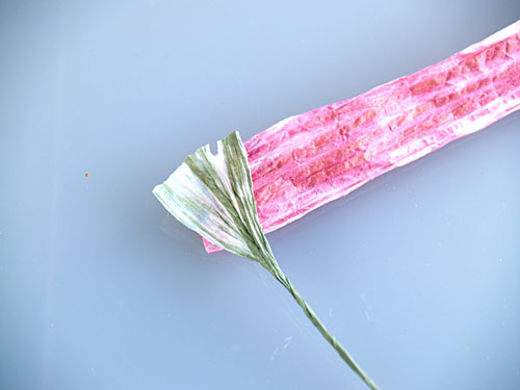 2 Wind the pink twistart around stalk each time folding the paper after a few winds.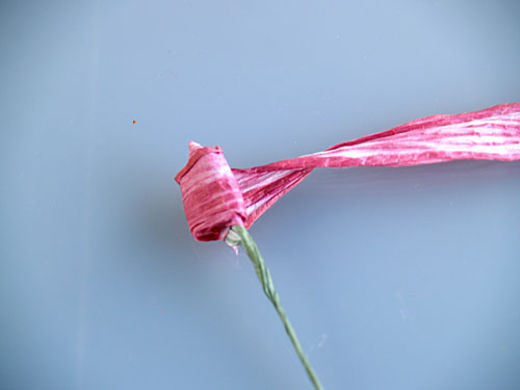 3 Glue the end to the stalk.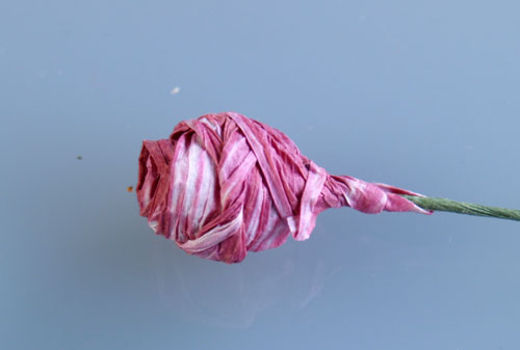 4 Cut 3 x 10 cm of green twistart. Start twisting it off from the middle but do not twist it off
completely. This will be used to make the bud leaves. Use a needle to cut a hole in the middle of every leaf and thread through to the rose.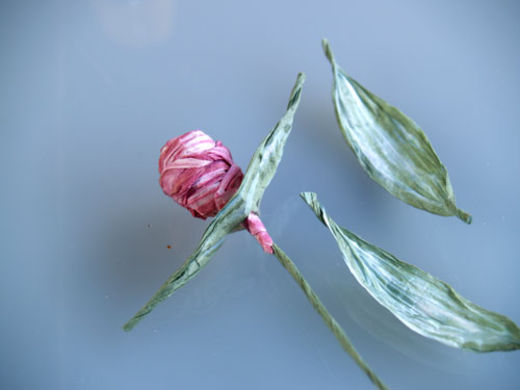 5 At the end, just below the leaf, twist off and spread 1 cm of the stalk which will hold the leaves.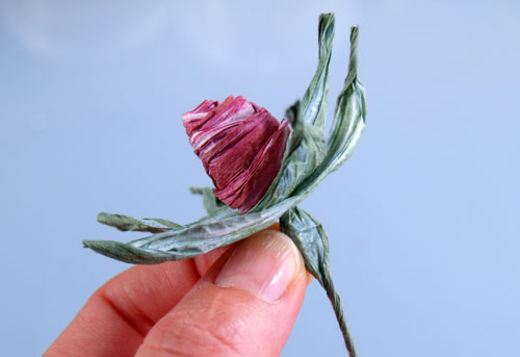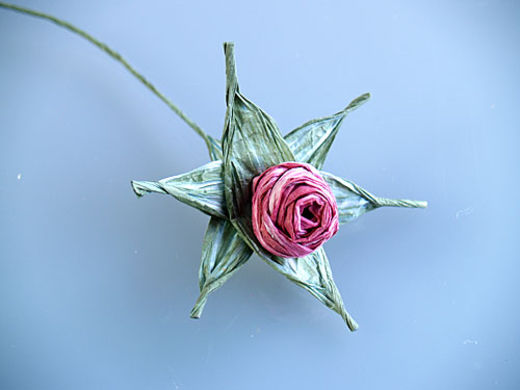 More ideas: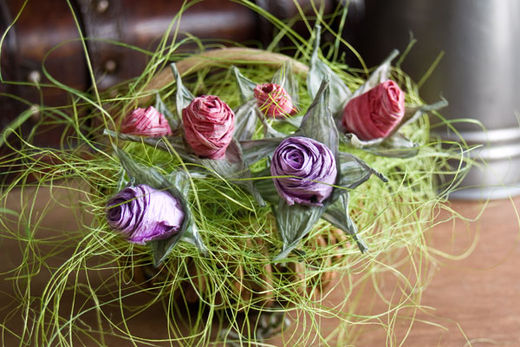 Designed by Višnja Skorin