Pallet chill-out area with Marabu Do-it and Fashion Spray
Create a comfy chill-out area from pallets, mattresses and cushions for sunny summer days!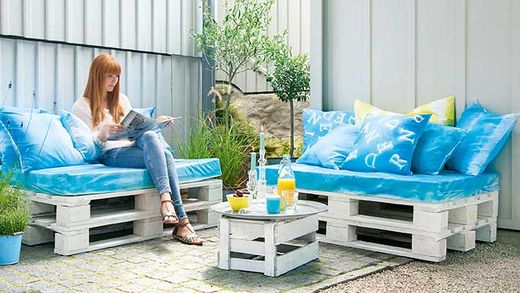 The Color-Spray and Fashion-Spray give you everything you need for some 'blue sky thinking'.
How it is done:
1 Before spraying, wash and brush the pallets. They should be clean and dust free. Lightly sand them if necessary. Spray the pallets with white Do-it colorspray. To this end, remove the cap and spray nozzle from the Do-it can, then prise off the red spray-protector ring. Reattach the spray nozzle and cap. Shake the can well for 2 – 3 minutes to optimally distribute the colour pigments. Then briefly spray onto some newspaper to ensure that no paint has solidified in the valve. Now evenly spray all areas of the pallets with Marabu Do-it and leave to dry.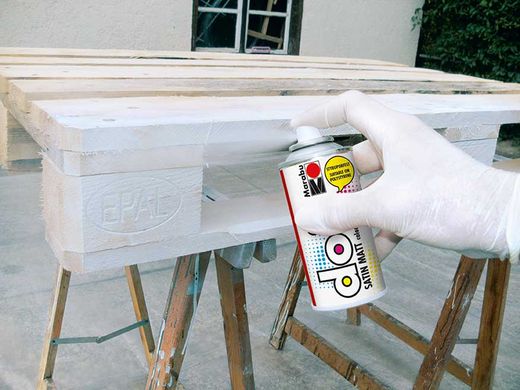 2 Wash the fitted sheets and cushion covers without fabric softener, leave to dry and iron. The sheets and covers should be free from softener and finishes. Carefully cover the working area and shake the Fashion-Spray well before use. Spray the fitted sheets using a graduated design, i.e. start with the light colours then get darker. Leave to dry for approx. 24 hours. To fix the colour, place the sheets in the oven at 150 °C for 8 minutes. They are then machine washable at up to 40 °C.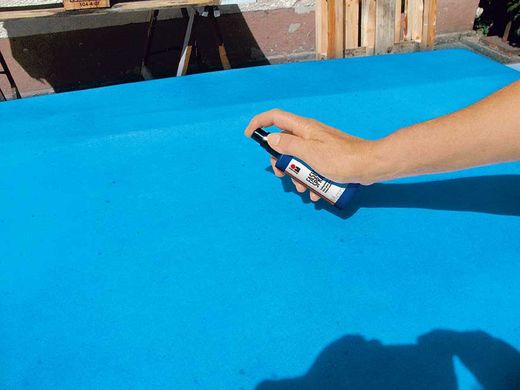 3 Like the fitted sheets, also spray the cushions with a graduated design, starting with the light colours and then getting darker. To create the letter design, print the letters from the internet, cut them out, transfer onto some cardboard and cut out them again. Place the letters on the cushion cover and spray (again starting with the light colours). Remove the letters as soon as you finish spraying. Leave to dry. Once dry, iron the covers through a towel using a cotton setting for 3 minutes per 30 x 30 cm to fix the colour. They are then machine washable at up to 40 °C. Please wash and iron inside out.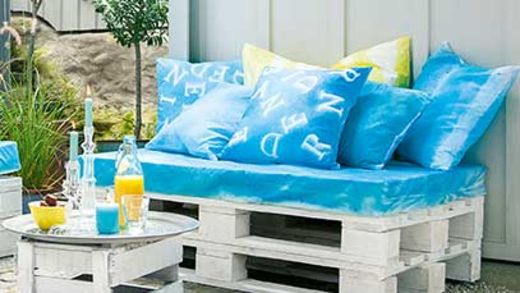 Inspiration, photos and text by Marabu GmbH