Chalky markers
Take the cap off, scribble away and wipe off later!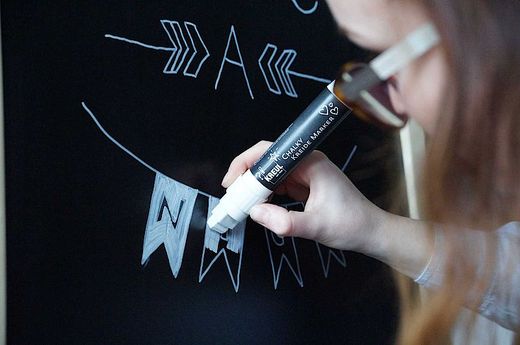 Messages, shopping lists and greetings are scribbled onto boards, self-made memo boards, or glass surfaces "on the go". Regardless of whether you're in a cafe or restaurant,
kindergarten or school, or at home or in the office.
"Pen instead of chalk" means cleaner hands, and cleaner lines, strokes, and letters. As a result, cookie jars are given a new label, and herb pots, menu cards, and jelly jars tell of their contents.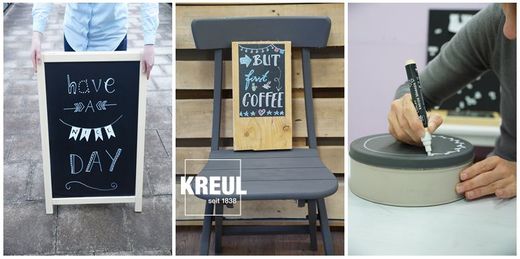 With the Chalk Marker, Chalkboard varnish, and KREUL Acrylic Matt Paint, creative people "recycle" everyday objects and give them a new function with the board surface.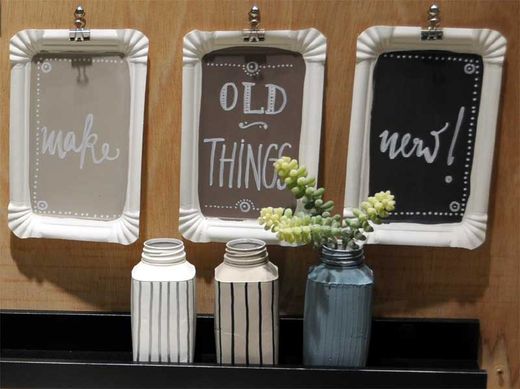 Matt, non-permanent fluid chalk
Covering, light-fast, fast drying
Water-based
Predominantly inks, min. 60% made from sustainable raw materials
Paint application on smooth and non-absorbent surfaces can be wiped clean with a damp cloth
For painting and writing on board surfaces and backgrounds, windows, mirrors, glass, tiles, foil, metal, and acrylic glass
Ideal for surfaces created with KREUL Chalkboard varnish
Valve system ensures precise, even flow of ink
Tips retain their shape and can be removed and cleaned with water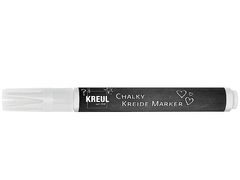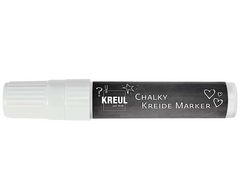 Available in two sizes:
1 Chalky marker XXL, with chisel tip. Thickness approx. 15 mm. Available in white color.
2 Chalky marker 2-3 mm, with bullet tip. Available in 10 different shades:
For more information and available colors click Chalky Marker.