Posters with Alcohol Ink and Window Color
We could all use a little motivation.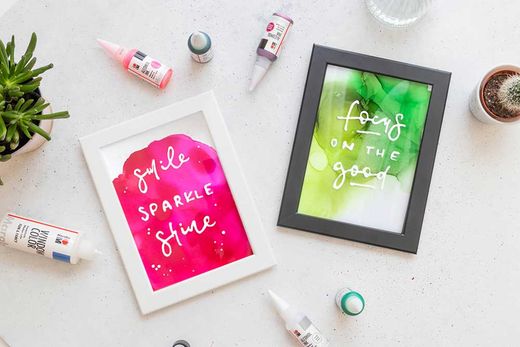 The new year is still grey, but we already wish for fresh colours. And we could also use a little motivation. Herr Letter has an idea for you to bring a breath of fresh air to your walls with these posters. He created the background with the bright Marabu Alcohol Inks. Thanks to Herr Letter's template, you can easily conjure up the slogan on the glass frame with the Window Color Liner.
How it is done:
1 Drop technique: Drop different colours of alcohol ink onto the special paper. The colours start to run and great effects are created.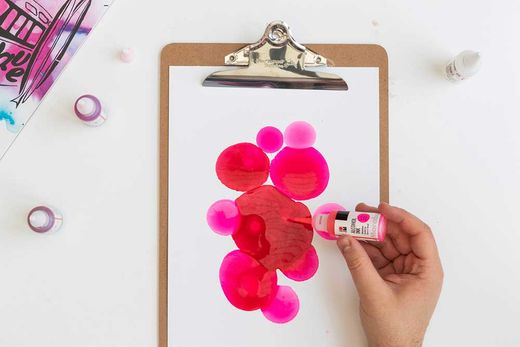 2 With the Alcohol Ink Extender you can drip in the colours and it displaces the colours. Then let the result dry well.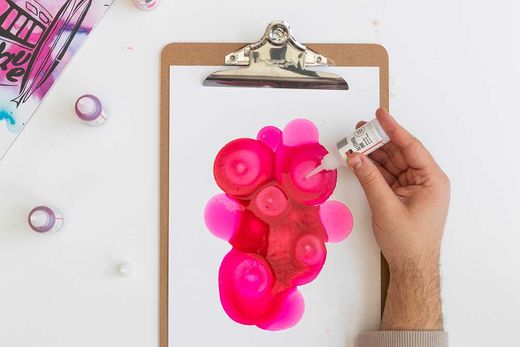 3 Wispy Layers: apply a generous amount of the Alcohol Ink Extender to the paper.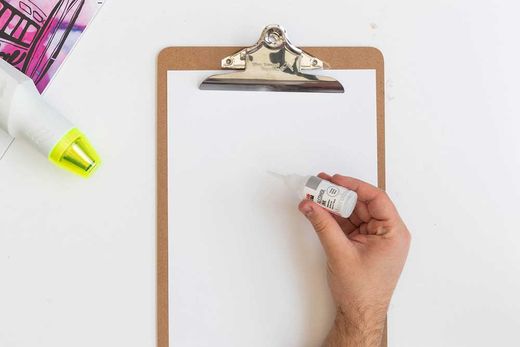 4 Then apply different colours of Alcohol Ink on top of the Extender stain.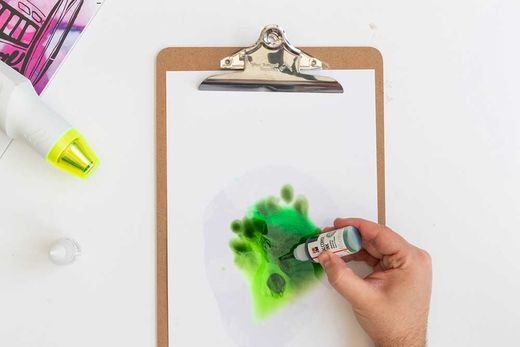 5 Finally, using a hot air dryer, carefully blow-dry the colours from the outside inwards in circular motions to create thin, soft lines of colour.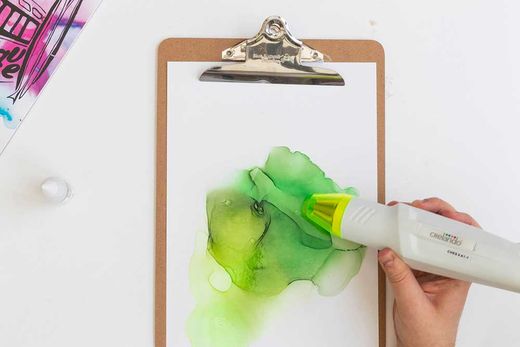 6 While the Alcohol Ink posters are drying, start designing the letterings. Draw your sayings with pencil and use the panes of the picture frames as a guide. You can also print out the templates and use them for your artwork.
7 Then place the letterings under the picture frame panes and trace them with a white Window Color liner.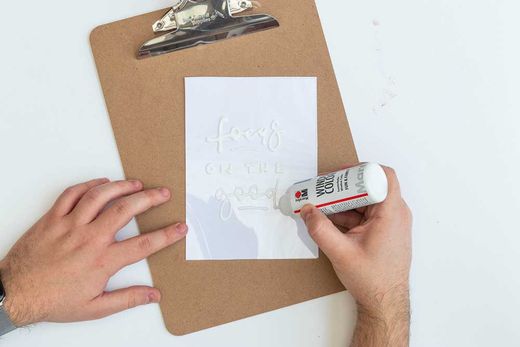 8 Finally, cut the artwork so that it fits into the frames. Place the lettered panes and the alcohol ink posters in the frame and attach to the wall or decorate nicely on the shelf.
Photos, idea and text by Marabu.
You can download the templates here.